More Info Needed on Problems With Insulin Pumps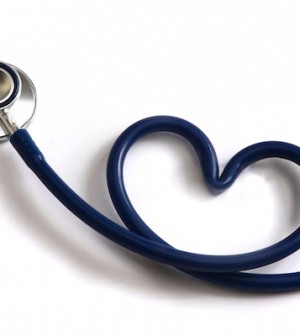 FRIDAY, March 5The makers of insulin pumps used to treat diabetes should try to supply more information to U.S. officials when filing reports about potential problems with the devices, an advisory panel to the U.S. Food and Drug Administration said Friday.
Makers of medical devices are required to report when a device malfunctions or may have contributed to the death or serious injury of a patient. The FDA said it has seen a sharp rise in the number of "adverse events" related to insulin pumps, which have become increasingly popular in recent years, the Dow Jones news wire reported.
The panel of outside medical advisors met to discuss the increase in problems and whether anything could be done to minimize potential risks to patients. Panel members said more information is needed in adverse-event reports to help the FDA gauge if an insulin pump contributed to a patient's problem, the news service reported.
"It could be a pump failure or it could be people failure," said Marc Rendell, a panel member and director of the Diabetes Center at Creighton University in Omaha, Neb., noting it can be difficult to train patients to properly use the devices. Other doctors on the panel — the General Hospital and Personal Use Devices Panel — also said they find many pump problems are due to patients not following instructions, such as changing some pump parts every three days or using the proper settings, Dow Jones reported.
Problems with the pumps have resulted in deaths and injuries. This prompted the FDA to ask the advisors to review the matter and come up with ways to get manufacturers to do a better job of finding, reporting and fixing the problems.
According to an FDA review of insulin pump problems, there have been 16,849 adverse-event reports since 2006, including 310 deaths, 12,093 injuries, and 4,294 malfunctions of pumps. The problems have been spread across various manufacturers and include both hardware and software issues.
While the reason for most of the deaths is unknown, a number were due to diabetic coma; blood sugar that was too low; blood sugar that was too high; diabetic ketoacidosis, a complication of diabetes; and unresponsiveness, according to the agency.
Since 2004, there have been 18 recalls of pumps. In many cases, the pump makers failed to identify and report the specific difficulties with the devices, according to the FDA. The agency has said that in most cases the manufacturers' response to the problems had been incomplete, including incomplete details about deaths related to the pumps.
Insulin pumps are small self-contained devices that supply measured doses of the hormone insulin to diabetics. The pumps are primarily used by people with type 1 diabetes, a disease in which the pancreas does not produce insulin, which is essential for controlling the body's blood sugar levels. In 2007, some 375,000 type 1 diabetics were using these pumps, according to the FDA.
The FDA asked the panel to consider several questions, including: What should be taken into account in looking at the risk of pump failure? Are there risks in patients changing from an insulin pump to another method of delivering insulin? What are the risks of using a defective pump? And what can be done to get manufacturers to do a better job of reporting and diagnosing pump problems.
The FDA isn't obligated to follow the recommendations of its advisory panels, but it typically does so.
More information
For more on the pumps and other alternate sources of insulin, visit the U.S. National Library of Medicine.
Source: HealthDay
​