Method of Failed Suicide May Predict Successful Attempt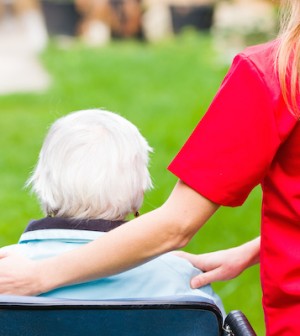 TUESDAY, July 13The method a person uses for an attempted suicide helps predict the future chances of a completed suicide, new research has found.
Swedish researchers looked at almost 49,000 people admitted to hospital for attempted suicide between 1973 and 1982. During 21 to 31 years of follow-up, 5,740 of those people (12 percent) committed suicide.
The highest risk for eventually committing suicide (54 percent for men and 57 percent for women) was among people who'd previously attempted to kill themselves by hanging, strangulation or suffocation. More than 85 percent of them died within one year of their prior suicide attempt, according to the report published in the July 14 online edition of BMJ.
Attempted deaths involving gassing, jumping from a height, use of a firearm or explosive, or drowning were moderately associated with later committing suicide, while poisoning or cutting were associated with a lower likelihood of later suicide, the investigators found.
"The method used at a suicide attempt predicts later completed suicide also when controlling for sociodemographic confounding and co-occurring psychiatric disorder. Intensified aftercare is warranted after suicide attempts involving hanging, drowning, firearms or explosives, jumping from a height, or gassing," Bo Runeson, psychiatry professor in the department of clinical neuroscience at Karolinska Institute in Stockholm, Sweden, and colleagues advised.
The findings may prove important in the assessment and follow-up of patients who have attempted suicide, Keith Hawton, a professor of psychiatry at Warneford Hospital in Oxford, U.K., noted in an accompanying editorial.
However, "although use of more lethal methods of self-harm is an important index of suicide risk, it should not obscure the fact that self-harm in general is a key indicator of an increased risk of suicide," Hawton wrote.
More information
The U.S. Centers for Disease Control and Prevention has more about suicide prevention.
Source: HealthDay
​