Meningitis Outbreak Throws Spotlight on 'Compounding' Pharmacies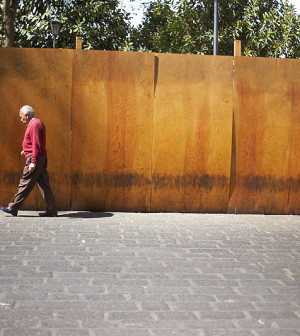 THURSDAY, Oct. 11Most Americans had probably never heard the term "compounding pharmacy" until the meningitis outbreak tied to contaminated steroid injections produced at a Massachusetts facility erupted last month.
Compounding is a time-honored practice in which pharmacists "combine, mix, or alter ingredients to create unique medications to meet specific needs of individual patients," according to the U.S. Food and Drug Administration.
The customized drugs are frequently required to accommodate special needs, such as a smaller dose, or the removal of an ingredient a patient is allergic to. Sometimes compounding pharmacies also produce drugs when FDA-approved manufacturers are unable to meet demand, as during drug shortages.
But over time, the practices of some compounding pharmacies — traditionally community-based neighborhood druggists — have expanded, often beyond their intended limits, experts explained.
In the last decade, firms with "pharmacy licenses making and distributing unapproved new drugs in a way that's clearly outside the bounds of traditional pharmacy" has become a worrisome trend, according to the FDA website.
"Consumers need to be aware that compounded drugs are not FDA-approved," said Kathleen Anderson, deputy director of the FDA's Division of New Drugs and Labeling Compliance in the Center for Drug Evaluation and Research. "This means that FDA has not verified their safety and effectiveness."
Steve Silverman, assistant director of the FDA's Center for Drug Evaluation and Research, added: "The methods of these companies seem far more consistent with those of drug manufacturers than with those of retail pharmacies. Some firms make large amounts of compounded drugs that are copies or near copies of FDA-approved, commercially available drugs. Other firms sell to physicians and patients with whom they have only a remote professional relationship."
On Wednesday, the governor of Massachusetts, Deval Patrick, said the compounding pharmacy at the center of the meningitis outbreak — New England Compounding Center of Framingham — may have deceived state officials and done work not authorized by its state license. The company was licensed to fill specific prescriptions for specific patients but exceeded that, he said, the Associated Press reported.
"What they were doing instead is making big batches and selling them out of state as a manufacturer would, and that is certainly outside of their state license," Patrick said.
A spokesman for the compounding center declined to respond to the governor's remarks, the AP said. The company has shut down operations and recalled its products.
Gary Dykstra, a professor at the University of Georgia College of Pharmacy who worked for the FDA for 40 years, said that while "pharmaceutical compounding started out with clear intentions, it has grown to be a very commercialized enterprise."
Why would physicians order routine medications from a compounding pharmacy rather than an FDA-approved manufacturer?
"It's a dollar-and-cents world out there and this particular compounding center was very adept at marketing their product at a good price," said Dykstra.
Dr. Neil Roth, an orthopedic surgeon at Lenox Hill Hospital in New York City, agreed that money is a big motivator. "It's cheaper," he said. "Buying from a compounding pharmacy gives a greater profit margin. People are doing this for cost effectiveness."
To date, 12 people have died and 137 have been sickened in the meningitis outbreak apparently linked to contaminated steroid injections produced by the New England Compounding Center.
Health authorities believe that all of the patients were injected with methylprednisolone acetate, a steroid drug routinely used to treat stubborn back pain. Investigators suspect the product was tainted with a fungus that's common in the environment and is often found in leaf mold, according to the U.S. Centers for Disease Control and Prevention.
As many as 13,000 people in 23 states may have gotten the shots, federal health officials said. The 13,000 figure includes not only people who got injections for back pain and are most at risk for meningitis, but also others who received injections for pain in their knees and shoulders. While nonsterile injections into the spine can make people susceptible to meningitis, the shots are likely to cause localized infections when injected into joints.
The steroid methylprednisolone acetate is available from large vendors that manufacture it on a large scale, Roth explained. "It's a widely available soluble type of cortisone that doesn't erode cartilage or tendons and gives a quick dosing effect," he explained.
While the reported meningitis cases have been related to patients getting spinal injections, Roth noted that injections of the drug — if tainted — into other joints, such as the knee, hip or shoulder, could cause troubling infections.
How could a rare fungal infection taint a drug while it is being manufactured?
The production of methylprednisolone acetate requires sterile conditions, said Dykstra. "Mold is everywhere. If the drug is not produced properly, adhering to the necessary manufacturing processes, anything is possible," he said.
According to the International Academy of Compounding Pharmacists (IACP), an industry group, about half of the 56,000 community-based pharmacies create "custom drugs" by compounding. It estimates that there are 7,500 pharmacies in the United States that specialize in advanced compounding services, with 3,000 providing sterile compounding.
The IACP said that compounding pharmacies have been typically used to create drugs when FDA-approved drug makers are unable to fulfill demand. The organization estimates that as much as 3 percent of the approximately $300 billion in prescription drugs sold in the U.S. annually are produced by compounding pharmacies.
While the FDA oversees the manufacture of pharmaceutical products, states oversee compounding pharmacies, typically through pharmacy boards.
The FDA has tried in the past to increase its role in overseeing compounding pharmacies. But it was stopped, Dykstra said, by a 2002 U.S. Supreme Court decision that struck down a portion of a 1997 law that had given the FDA the ability to develop regulations for the compounding industry.
"The FDA was up against a wall and couldn't do much after that," said Dykstra.
Dykstra said Congress now needs to act. "They need to deal with the fact that the fix they put in place in 1997 did not do the job and it paralyzed the FDA."
Some in Congress are already responding to the crisis.
"This incident raises serious concerns about the scope of the practice of pharmacy compounding in the United States and the current patchwork of federal and state laws," Rep. Henry Waxman, (D-Calif.) and two other Democrats on the House Energy and Commerce Committee — Diana DeGette of Colorado and Frank Pallone Jr. of New Jersey — said in a statement.
However, Dykstra cautioned that implementing constraints on compounding pharmacies may create shortages and raise costs, at least in the short term, especially if some are shut down or avoided because of the issues raised by the meningitis outbreak.
Dykstra said people who are considering getting a spinal injection for pain relief should ask their physician specifically where the drug came from, and "maybe even see it for themselves to be sure it's from a known drug company."
Roth agreed. "A physician may not know where the drug they use is coming from," he said. "I buy methylprednisolone acetate from a big distributor. We put our trust in the manufacturer of the drug."
Roth believes there's a role for compounding pharmacies but creating this type of drug isn't it.
"If it were me, I wouldn't want some pharmacy creating methylprednisolone with a mortar and a pestle going into my spine or knee. I'd want the most sterile thing available."
More information
To learn more about compounding pharmacies, visit the U.S. Food and Drug Administration.
Source: HealthDay
​