ICU Deaths More Likely on Weekends, Review Reveals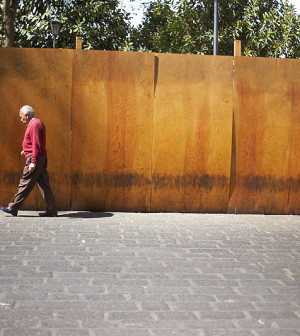 TUESDAY, July 6Patients admitted to an intensive care unit over the weekend may be more likely to die than those admitted at other times, perhaps because of reduced staffing, a review of research finds.
So should you hold out until Monday morning if you develop chest pains or a high temperature on the weekend? Absolutely not, said Dr. Richard Dubinsky, director of the neurology residency program at University of Kansas Medical Center, who is familiar with the review's findings.
"Don't wait," he added. "If you think that you are seriously ill or having a heart attack or a stroke, do not wait to summon assistance."
For the review, published in the July issue of the journal Chest, researchers examined the results of 10 studies exploring the link between time of admission to an ICU and death rates. The studies were conducted in North America, Europe and Asia.
"We thought it was still a controversial issue whether patients admitted to an ICU during off hours are at increased risk of death," said review lead author Dr. Rodrigo Cavallazzi, an assistant professor of medicine at the University of Louisville.
Eight studies examined mortality during the day versus nighttime and found no difference. Six studies examined admissions of 180,600 people during weekends compared to weekdays and estimated that those admitted over the weekend were 8 percent more likely to die.
But the risk could actually be as high as 13 percent — or as low as 4 percent, Cavallazzi said. The review authors adjusted their statistics so they wouldn't be thrown off by differences in the severity of illness between weekday and weekend patients.
The study results don't allow Cavallazzi to do anything but speculate about the discrepancy between weekday and weekend mortality.
"It may be more difficult to obtain important tests and therapies during the weekend, although our review does not provide data to show this," he said. Specialized physicians known as intensivists may not be available, he added, and fewer nurses may be on duty on the weekend. Physician fatigue might also be a factor, according to the study.
Dubinsky said there is also another possibility: People who enter the hospital over the weekend may be sicker than those who come in during the week. While the studies in the review tried to account for severity of illness, Dubinsky said they may have missed some cases of more severe illness.
Over the weekend, he said, patients might wait longer to get the hospital to deal with symptoms of heart attack or stroke. By the time they get there, they may be in worse shape.
In his own research, Dubinsky has found that people who are admitted to the hospital with cardiac arrest are about 13 percent more likely to die over the weekend.
Dubinsky added that the review findings are "intriguing," but the studies aren't consistent enough about factors such as the hours considered to be "weekend" and "nighttime." Differences in staffing were not clear either, the study pointed out.
"There needs to be more research into possible causes of increased mortality for weekend admissions to ICUs before radical changes are suggested for the management of ICUs," Dubinsky said. The authors agree that further studies are needed.
More information
The U.S. National Library of Medicine has more on intensive care.
Source: HealthDay
​