GI Bleeding Deaths Drop in U.S., Study Finds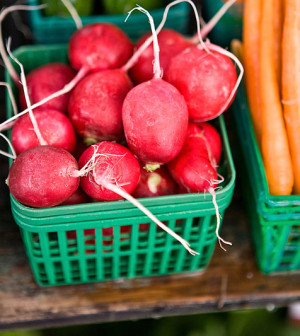 MONDAY, Oct. 22Treatment advances have led to a reduction in deaths from upper gastrointestinal (GI) bleeding in the United States over the past two decades, a new study shows.
Researchers analyzed nationwide data on patients hospitalized with upper gastrointestinal bleeding and found that the death rate fell from 4.69 percent in 1989 to 2.13 percent in 2009, and the length of hospital stay decreased from 4.5 days to 2.8 days.
On the other hand, overall hospital costs of gastrointestinal bleeding rose from $3.3 billion in 1989 to more than $7.6 billion in 2009, according to the researchers at Harvard University and Brigham and Women's Hospital.
The study was scheduled for presentation Monday at an American College of Gastroenterology (ACG) meeting, in Las Vegas.
The results show "we are decreasing mortality from upper GI bleeding, and we are doing so more efficiently than before," lead investigator Dr. Marwan Abougergi said in an ACG news release. "We have also shown that the rate of decline in mortality from upper GI bleeding is faster than then overall decline in mortality for all patients admitted to hospitals. This suggests that improved treatments specific to gastroenterology are responsible for this change. Further studies are needed to clarify this relationship."
Study senior investigator Dr. John Saltzman said the broad scope of the research made it possible to accurately measure the improved outcomes.
"Over the past five decades, every paper on GI bleeding has reported an unchanged mortality rate between 3 percent and 14 percent from upper GI bleeding despite new endoscopic and medical therapies that have advanced patient care," Saltzman said.
"But many of those studies were small and not nationally representative. A database of this scale was needed to accurately delineate the trends in upper GI bleeding outcomes. We finally are seeing patient benefits from the advanced in medical and endoscopic therapies introduced over the past 20 years," he said.
Because this study was presented at a medical meeting, the data and conclusions should be viewed as preliminary until published in a peer-reviewed journal.
More information
The U.S. National Institute of Diabetes and Digestive and Kidney Diseases has more about bleeding in the digestive tract.
Source: HealthDay
​