Flu Hits 90 Million Children Under 5 Each Year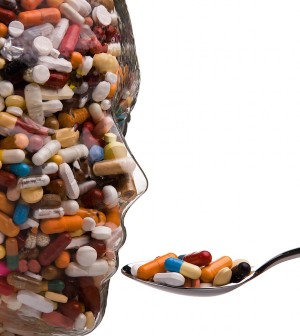 FRIDAY, Nov. 11Although it can be prevented with a vaccine, roughly 90 million children worlwide who are younger than 5 get the flu each year, resulting in about 1 million hospital admissions, a new study indicates.
Published in the Nov. 11 online edition of The Lancet, the research also revealed that flu-related pneumonia claimed the lives of up to 111,500 children in 2008. According to the report, 99 percent of these deaths occurred in developing countries.
The study authors based their research on 43 previous studies, which included information on roughly 8 million children. They also found that 20 million young children are also diagnosed with flu-related pneumonia. Of these cases, the researchers added, 7 percent are considered severe.
Harish Nair, of the Center for Population Health Sciences, Medical School at the University of Edinburgh in Scotland, and colleagues suggested that their study should aid in the development of vaccines and other flu prevention strategies.
"Influenza is the second most common pathogen identified in children with acute lower respiratory infection [pneumonia] and contributes substantially to the burden of hospitalization and mortality in young children," Nair and colleagues wrote in the report. "Our estimates should inform public health policy and vaccine strategy, especially in developing countries."
More information
The U.S. Centers for Disease Control and Prevention provides more information on seasonal flu.
Source: HealthDay
​