Drug Use May Play Role in 25% of Driver Deaths, Study Finds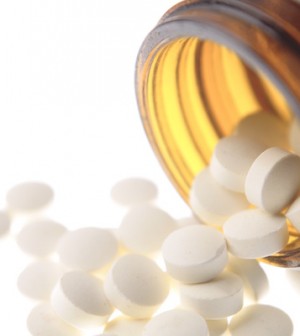 FRIDAY, June 24Among U.S. drivers who died in a car crash, about one in four tested positive for drugs, a new study has found.
Most commonly, the drivers were found to have been using marijuana and stimulants such as cocaine and amphetamines, and each of these drugs accounted for one-quarter of the positive tests, according to the report published in the July issue of the Journal of Studies on Alcohol and Drugs.
For their study, the researchers analyzed federal government drug test information from 44,000 drivers who died between 1998 and 2009.
It's not certain that the drugs used by the drivers were directly responsible for the fatal crashes, the researchers said. For example, some people who use illegal drugs may simply be reckless drivers, they explained.
But they noted that a recent government study found that 14 percent of U.S. drivers who were randomly pulled over tested positive for drugs. The fact that the rate of drug use was 11 percent higher among drivers in fatal crashes does suggest that drug use contributes to road deaths.
"The suspicion is there, because when you look at drivers who've been in fatal crashes, the percentage using drugs is a good deal higher," study co-author Robert B. Voas, of the Pacific Institute for Research and Evaluation in Calverton, Md., said in a journal news release.
However, when a driver is drinking alcohol in addition to taking drugs, the booze is usually the main impairment to driving, the study authors noted.
"Alcohol is still the largest contributor to fatal crashes," study lead author Eduardo Romano said in the news release. "Don't drink or don't consume drugs when you're going to drive," Romano added.
More information
The U.S. National Institute on Drug Abuse has more about drugged driving.
Source: HealthDay
​