Deaths From Abuse of Painkillers Triple in a Decade: CDC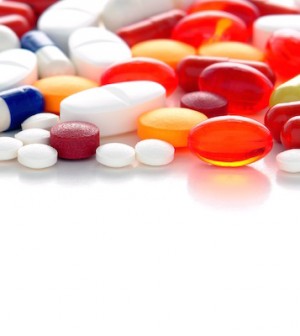 TUESDAY, Nov. 1The number of deaths from prescription drug overdoses has tripled in a decade, hitting a peak of 36,000 fatalities in 2008, U.S. health officials reported Tuesday.
"The unfortunate and shocking news is that we are in the midst of an epidemic of prescription overdose in this country," Dr. Thomas R. Frieden, director of the U.S. Centers for Disease Control and Prevention, said during a midday news conference.
Since 1999, there have been significant increases not only in overdose death rates, but in the sales of prescription painkillers such as OxyContin, Vicodin and methadone, and admission for treatment of abuse of these drugs, the CDC said.
"Now there are more peopled killed by prescription narcotics than from heroin and cocaine combined," Frieden said.
In 1999 there were 4,000 deaths related to painkillers, but by 2008 that number had risen by a factor of three, to 15,000 deaths.
By 2010, 12 million Americans said they were using opioid pain relievers without a prescription. In 2009, almost 500,000 emergency room visits were for abuse of these painkillers. This costs health insurance companies as much as $72 billion a year in direct costs, the CDC said in a report titled Vital Sign Report: Prescription Painkiller Overdoses in the U.S.
According to the report, more men than women die of overdoses from prescription painkillers, and the overdose rates are highest among middle-aged adults. Also, people living in rural areas are almost twice as likely to overdose on opioid pain relievers than city residents, the report said.
Among ethnic groups the highest overdose rates are among whites and American Indian or Alaska Natives. An estimated one in 10 American Indians and Alaska Natives abuses opioid pain relievers, compared with one in 20 whites and one in 30 blacks, according to the report.
Part of the impetus for the epidemic is an increase in the number of prescriptions being written, Frieden said. "Enough narcotics are prescribed to give every adult in America one month of prescription narcotics," he said. "This stems from a few irresponsible doctors. The burden of dangerous drugs is being created more by a few irresponsible doctors than by drug pushers on street corners."
Much of the responsibility for stopping the epidemic rests with the states and their regulation of prescription drugs, Frieden said. "State policy can make a huge difference in allowing or controlling this epidemic to proceed," he said.
Part of the problem: More of these drugs are available. Between 1999 and 2010, the amount of opioid painkillers sold to pharmacies, hospitals and doctors increased fourfold, the report said.
In addition, states are reporting problems with so-called "pill mills," where doctors prescribe large quantities of painkillers to people who don't need them. People are also getting prescriptions by going from doctor to doctor — called "doctor shopping."
The epidemic also varies state to state. In 2008 and 2009, abuse of prescription painkillers ranged from one in 12 people in Oklahoma to one in 30 in Nebraska, the CDC found.
"Prescription painkillers are meant to help people in pain," Frieden said. "They are, however, highly addictive. Palliation of pain is a right and people with chronic pain, such as people with cancer whose pain cannot be relieved otherwise, can benefit enormously from effective pain relief," he said.
There are a number of steps that can be taken to combat the problem, Frieden said. First, states need to monitor who is prescribing these drugs and to whom, to identify doctors and patients who are getting prescriptions for non-medical use.
States also need to take action against abusers, Frieden said. One way is to limit patients with known drug problems to a single doctor for prescribing and a single pharmacy for filling prescriptions.
States also need to shut down pill mills and doctor shopping, Frieden said. Doctors can have their license revoked for prescribing abuses, he said.
Dr. Jeffrey N. Bernstein, medical director of the Florida Poison Information Center at the University of Miami, said that "poisoning death has now become the number-one cause of unintentional death, surpassing car accidents. A large percentage of those deaths involve opioid pain meds."
One reason these drugs have become so popular is that they're relatively easy to get, Bernstein said. "It's a lot easier to go to a doctor and get a prescription, or to buy somebody's prescription, or to steal it out of somebody's medicine cabinet than it is to go to one of the bad neighborhoods and take a chance with a dealer where you are somewhat risking your own life," he said.
More information
For more on prescription drug abuse, visit the U.S. National Library of Medicine.
Source: HealthDay
​