As Waistline Expands, So Does Death Risk for Kidney Patients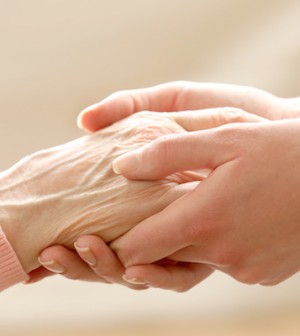 TUESDAY, July 19A large waist size is unhealthy for anyone, but for kidney disease patients, those extra pounds around the middle may double the risk of dying, a new study reports.
The study doesn't prove that having a big waist caused patients to die, but it suggests there may be a link.
In their research, investigators examined the medical records of more than 5,800 adults aged 45 and older who had kidney disease. The patients were tracked for a median of four years. Just under 12 percent — 686 patients — died during that time.
The average body-mass index (BMI) of those who died was 29.2, slightly lower than that of those who survived (30.3), the study authors reported. BMI is a measurement that takes into account height and weight.
People with BMIs in the range of 25 to 29.9 are considered overweight, while those in the range of 30 and higher are obese.
The investigators found that bigger waistlines appeared to be a better indicator of who might die. Women with a waist equal to or greater than 42.5 inches and men with waists equal to or greater than 48 inches were 2.1 times more likely to die compared to those with smaller waists (31.5 inches for women and 37 inches for men).
Therefore, the researchers pointed out, BMI alone may not be the best tool to figure out how obesity in a kidney disease patient may affect their risk of death.
"In contrast, waist circumference reflects abdominal adiposity [fat] alone and may be a useful measure to determine mortality risk associated with obesity in adults with chronic kidney disease, especially when used in conjunction with BMI," the researchers concluded in a Loyola University news release.
The study, by Loyola University Health System researcher Dr. Holly Kramer and colleagues, was released online in advance of publication in an upcoming print issue of the American Journal of Kidney Diseases.
More information
For more about kidney disease, try the U.S. National Library of Medicine.
Source: HealthDay
​