As U.S. Ages, Health Care May Need to Change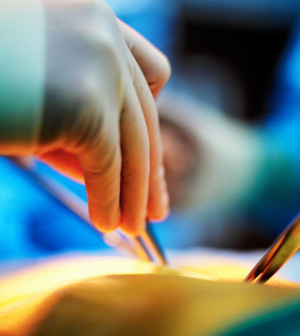 THURSDAY, Dec. 31America is getting older, and experts say the nation's health-care system is not prepared to deal with the coming "elder boom."
The oldest members of the 78-million-strong baby-boom generation are about to turn 65. And in the next three decades, the proportion of U.S. residents older than 65 will double, according to a report on the elder boom by the U.S. Institute of Medicine.
But it's more than a numbers game. Baby boomers are expected to enter old age with an array of chronic illnesses that will require high-cost medical treatment.
Dr. David L. Katz, director of the Prevention Research Center at the Yale University School of Medicine, said that the obesity epidemic in the United States has spurred an increase in diabetes and all of the chronic conditions that accompany that disease. Nonetheless, he explained, people are living into old age in growing numbers because medical science has developed ways to overcome their bad health habits.
In addition, growth in the elderly population will mean an increase in all of the conditions that normally come with old age: heart disease, cancer, dementia, lung disease, stroke and arthritis.
"We have the unfortunate combination of the greatest life expectancy in United States history coupled with a worse burden of chronic disease," Katz said. "We're living longer because we're very good with medical technology at preventing death, but we're certainly not living healthy lives."
To meet this challenge, health care might have to change in fundamental ways.
For example, only about 7,128 physicians are certified geriatricians, specialists in dealing with the health and problems of old age, according to the Institute of Medicine report "Retooling for an Aging America: Building the Health Care Workforce," released in 2008. If nothing is done, researchers estimate that, by 2030, the number of geriatric physicians will have increased to only 7,750, far short of the predicted need at that time of 36,000.
"We are going in the opposite direction with that one," said Greg O'Neill, director of the National Academy on an Aging Society, a public policy research institute sponsored by the Gerontological Society of America. "We have fewer people certified as geriatricians than we did 10 years ago."
Unless alternatives are found, there also will need to be more beds available in nursing homes, chronic care facilities and hospitals to meet the elder boom. "It's about infrastructure and requires investments that no one at this time is prepared to make," Katz said.
The Institute of Medicine report argued for "bold initiatives" that would:
Increase training and retention of geriatric specialists
Educate the public about the best ways to care for aging family members and friends
Revamp the health-care system's model of payment and service delivery to make it more effective and efficient.
"We're going to have a health-care system that's much more oriented toward chronic disease rather than acute disease," O'Neill predicted.
Doctors and health-care workers might be able to lessen the impact by trying to change current health trends or by pursuing new forms of care, Katz said.
The notion of the "medical home," in which older people with chronic disease are treated where they live, is another concept that proponents of the idea say could save money and improve health.
"Chronic disease can be managed in settings other than the traditional health-care settings," Katz said. He also cited programs already in place that aim to prevent and treat disease via the telephone or Internet.
Placing even more emphasis on prevention could help stem the tide of chronic disease and ensure that more people enter their old age in better health, he said.
"We know that eating well, being physically active and not smoking overwhelmingly determines our medical destinies," Katz said. "It's never too late. Frankly, the earlier in life the better, but we have evidence that switching to a healthier lifestyle in midlife can make a huge difference."
And O'Neill said there's evidence that the nation's seniors will be up to the challenge.
"Education is highly correlated with health in this country, and our levels of education have risen a lot with the baby boom," he said. "We have the best-educated cohorts of adults on the horizon. With education come good health-care decisions and an involvement in your own health care."
More information
The U.S. National Institute on Aging has more about healthy aging.
Source: HealthDay
​