As Temperatures Rise, So Do Cocaine Deaths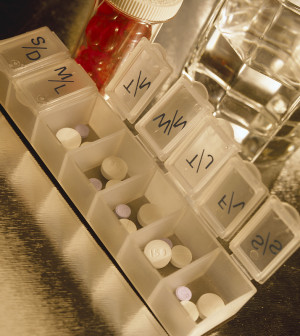 THURSDAY, March 4New research suggests that cocaine overdose deaths in New York City go up with the temperature: They're more likely when the average weekly temperature goes past 75 degrees Fahrenheit.
The findings, published online March 3 in the journal Addiction, are based on death statistics in the city from 1990 through 2006.
The increase in accidental overdose deaths during warmer temperatures appears to be because cocaine raises body temperature and makes it harder for the cardiovascular system to cool the body, according to background information from the journal's publisher. When using cocaine, people also tend to be less apt to comprehend that they're hot and need to do something to cool off.
The research clarifies earlier findings that had linked cocaine overdose deaths to much higher temperatures — those over about 88 degrees Fahrenheit.
The study estimated that the number of cocaine overdose deaths in New York City would rise by at least two a week when the average temperature is higher than 75 degrees, compared with an average of 75 degrees or lower.
What to do? Air conditioning and special health alerts could help in urban areas where cocaine use is high, the study suggested.
More information
The U.S. National Institute on Drug Abuse has more on cocaine abuse and addiction.
Source: HealthDay
​