A Parent's Grief Highlights Flu Shot's Importance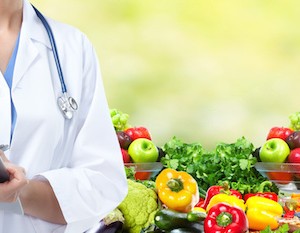 FRIDAY, Oct. 19Austin Booth was a three-sport high school athlete who never missed a day of school for illness. So his parents could never have foreseen the nightmare that would unfold in January 2011 when the 17-year-old Colorado teen would die of the flu just five days after developing symptoms, four days of which were spent on life support.
"It was unreal to see this kid on life support who a few days before was playing in a basketball game," said Austin's mother, Regina Booth. "Even to look back on it, it's still just an unreal situation for us. To think that something as simple as a flu shot could have saved his life is hard to think about as a mom, but we had not ever gotten flu shots."
As flu season gets under way, health officials are urging people of all ages to get vaccinated against influenza regardless of whether they have any high-risk conditions, such as asthma or diabetes, that predispose them to worsened bouts of the illness. Indeed, Austin Booth's story is not unusual, with a new study indicating that healthy children who die of the flu have a shorter period between symptom onset and death than children with underlying conditions who succumb.
The research, presented Thursday at the Infectious Diseases Society of America's IDWeek in San Diego, found that healthy children died within about four days of flu onset, compared to seven days for kids with high-risk conditions. A complementary study presented at the conference that looked at school-based vaccinations determined that unvaccinated children were nearly three times as likely to get the flu than vaccinated kids.
Between 3,000 and 49,000 Americans die of the flu each year, according to the U.S. Centers for Disease Control and Prevention.
"This may surprise a lot of people who think of influenza in the same box as children having colds," said Dr. Karen Wong, author of the first study and an epidemic intelligence service officer for the CDC in Atlanta. "I think our study is important because it reminds people that influenza is a really serious disease. The vaccine is the best prevention tool we have."
During influenza seasons between 2004 and 2012, almost half the children who died had previously been healthy, according to the study, which reviewed flu-associated deaths among children younger than 18 as reported by city and state health departments and confirmed through lab testing. More than 800 children died of the flu in that span.
In addition to vaccinations, parents can promote other measures to help prevent their children and themselves from catching the flu, Wong said, including washing hands often, covering coughs and keeping any sick family members at home. Talk to the child's health care provider if he or she shows signs of the flu instead of simply loading up on symptom-relieving medications, she advised.
"Early warning signs can be really difficult to pick up on, especially in young children, which is why prevention is the best defense," Wong said. "If your child is irritable, isn't interacting as they normally would, and symptoms get a little better and then markedly worse, talk with a doctor."
Regina Booth, who is expecting the couple's sixth child in December, now makes sure she, her husband, Carl, and Austin's siblings are vaccinated before flu season each year. A flu vaccination drive was recently held in Austin's name at his high school football field.
"I try to explain to people, without pushing it on them, that I was one of those parents who didn't think it was needed," said Booth, who is also a member of the advocacy group Families Fighting Flu. "Now, if I can help someone, I definitely want to. We feel it's the only thing we can do that's positive out of what's happened."
Research presented at scientific conferences should be considered preliminary until published in a peer-reviewed medical journal.
More information
The U.S. Centers for Disease Control and Prevention offers a flu guide for parents.
Source: HealthDay
​