White Kids More Likely to Get CT Scans After Head Trauma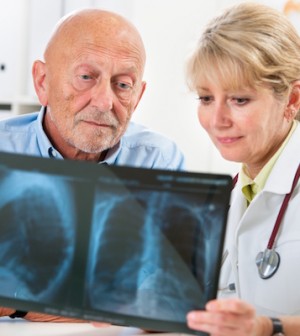 FRIDAY, Oct. 14
Black and Hispanic children in the United States are less likely than white children to receive a CT scan after they suffer a minor head injury, a new study finds.
Researchers examined the cases of nearly 40,000 children with head injuries treated at 25 pediatric emergency care trauma centers and found about 35 percent of them underwent a cranial CT scan.
There were no significant race/ethnicity-related differences in the likelihood that a child deemed at high risk for a traumatic brain injury would receive a CT scan, but low-risk white children were more likely to receive a CT scan than low-risk black or Hispanic children.
The study was slated to be presented Oct. 14 at an American Academy of Pediatrics meeting in Boston.
"Our study demonstrates that among children with minor head trauma, but at low risk for clinically important brain injury, white children received cranial CT scans more frequently than black or Hispanic children," Dr. Alexander Rogers said in an academy news release. "In this low-risk population, higher rates of cranial CT may represent overuse in white children, leading to increased radiation exposure and health care costs."
A number of factors likely contribute to this racial/ethnic disparity, but the study "highlights the importance of strong, evidence-based guidelines to assure equal and optimal care," Rogers said.
Because this study was presented at a medical meeting, the data and conclusions should be viewed as preliminary until published in a peer-reviewed journal.
More information
The Nemours Foundation has more about children and head injuries.
Source: HealthDay
​