Weight May Not Drive Racial Disparities in Colon Cancer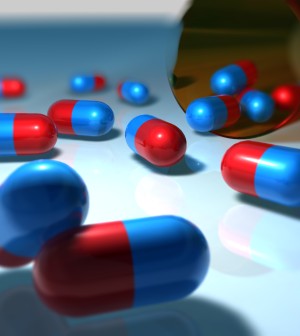 MONDAY, Nov. 23Body weight and co-existing health problems don't explain why black colon cancer patients have lower survival rates than whites, U.S. researchers say.
In an effort to determine why blacks have lower survival rates than whites for nearly all cancers, including colon cancers, investigators have explored a variety factors, such as differences in health care access, exposure to risk factors and tumor characteristics. However, the role these factors play in survival rate disparities remains unclear.
In the new study, researchers at the University of Alabama at Birmingham looked at how weight and comorbidity (the presence of other diseases in addition to colon cancer) affected colon cancer survival in 496 patients who had surgery for colon cancer between 1981 and 2002.
Black patients were 34 percent more likely than white patients to have died by 2008, according to the study published online Nov. 23 and in the Dec. 15 print issue of the journal Cancer.
Among patients with early-stage cancer, the risk of death from any cause was 2.2 times higher in those with a high level of comorbidity. Among patients with advanced cancer, being underweight was associated with an 87 percent increased risk of death. However, being overweight or obese reduced the risk of death by 42 percent among patients with stage IV colon cancer, the study authors noted.
These findings were the same regardless of race, which suggests that differences in weight or comorbidity don't explain why black patients are more likely to die than white patients, the researchers concluded.
"Further efforts are needed to identify the basis for the survival difference by race for patients with colon cancer. A greater understanding of this complex issue may help eliminate the disparity," research leader Upender Manne said in a news release from the journal's publisher.
More information
The American Cancer Society has more about colon cancer and racial disparities.
Source: HealthDay
​