'Virtual' Colonoscopy Catches Cancers Outside the Colon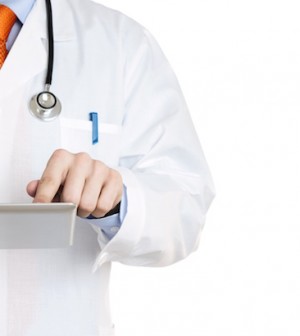 MONDAY, March 29 A minimally invasive, CT-based scan often called "virtual" colonoscopy may detect more unsuspected tumors than regular colonoscopy, including those that lie outside the actual colon, researchers report.
According to a new study appearing in the April issue of Radiology, CT colonography picked up unsuspected malignancies in more than one in 200 asymptomatic patients. More than half of these were located outside the colon and many were early-stage tumors.
The finding could add fuel to an already heated debate on the use of CT colonography, which has not yet been approved for reimbursement by Medicare or Medicaid. And it comes as the U.S. Food and Drug Administration prepares to hold a two-day public comment period starting Tuesday on the safe use of CT scans and other hi-tech imaging devices.
The new study suggests the technique, "is more of a comprehensive screening test that is not simply limited to the colon but can find important and unsuspected things outside of the colon at an earlier and presumably curable stage," said study author Dr. Perry J. Pickhardt, a professor of radiology at the University of Wisconsin School of Medicine and Public Health in Madison. "The net benefit of that extra component is a pretty significant advantage for a test that is overall safer and cheaper and more convenient [than conventional colonoscopy]."
Conventional colonoscopy — in which a long tube is inserted through the rectum — is not something most people look forward to and researchers have been trying to come up with alternatives.
One possible alternative might be CT colonography, in which a detailed picture of the colon is created by an X-ray machine linked to a computer. Although the bowel must be prepped beforehand, it is much less invasive than standard colonoscopy, which usually involves sedation while a doctor examines the colon through an inserted scope and camera.
Although the procedure is not yet approved under Medicare or Medicaid, it is recommended by the American Cancer Society for people at average risk for colorectal cancer. And recent research has suggested that it might be effective for people at higher risk as well.
On the other hand, one study found that it was less effective at correctly identifying colon cancers in people who've had a positive fecal occult blood test (FOBT), which means they have blood in their stool. A positive FOBT is a strong indicator that cancer might be present.
This study looked at 10,286 men and women, average age about 60, who had undergone CT colonography at one of the two main institutions currently performing the procedure in the United States (one of them was the Naval Medical Center, in Bethesda, Md., where President Barack Obama recently underwent a virtual colonoscopy).
With CT colonography, unsuspected cancer — or cancer in people with no symptoms — was found in 58 patients (0.56 percent), including invasive colorectal cancer in 22 patients and other cancers in 36, including lung and kidney cancer as well as non-Hodgkin lymphoma. Slightly more than half of the cancers detected were still early-stage.
Pickhardt described virtual colonoscopy as more of a shopping excursion and traditional colonoscopy as a "one-trick pony."
"Some of the advantages of the virtual colonoscopy is that there's no IV, no medication, no sedation or recovery time. You also get a look outside the colon because it does 3-D fly-throughs [of the abdomen]," he said. "With traditional colonoscopy you're only going in to find cancer inside the colon."
CT colonography can also find abdominal aortic aneurysms, Pickhardt said.
But it has some drawbacks.
"You are going to discover things incidentally but there can also be a large number of false positives," countered Dr. Jay Brooks, chairman of hematology/oncology at Ochsner Health System. "There is also radiation exposure and when you have a virtual colonoscopy, it's great if it's normal but if it's not normal, you're going to have to follow that with a [conventional] colonoscopy to biopsy and see what you have."
With a conventional colonoscopy, a patient needing a biopsy gets it done in one procedure.
The dreaded colon-cleansing preparation is the same for both procedures, Brooks said, though adding, "I've had two colonoscopies myself, and I've enjoyed the fact that I've been sedated."
Pickhardt felt that if Medicare and Medicaid decide to cover the procedure, it could tip the balance in favor of virtual colonoscopies.
More information
The U.S. National Institutes of Health has more on CT colonography.
Source: HealthDay
​