Toddlers, Obese Kids Suffer Most From Smoke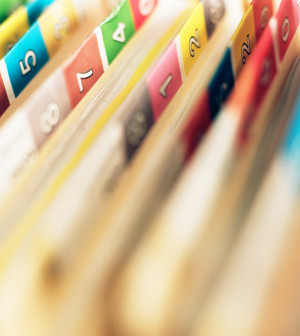 WEDNESDAY, Nov. 18Secondhand smoke harms the cardiovascular health of children, especially toddlers and obese youngsters, U.S. researchers say.
Their study of 52 toddlers (aged 2 to 5) and 107 adolescents (aged 9 to 18) found an association between the amount of secondhand smoke exposure and a marker of vascular injury in toddlers. This link was two times greater in obese toddlers, the study authors noted.
Toddlers exposed to secondhand smoke showed a 30 percent reduction in circulating vascular endothelial progenitor cells, which are cells that are involved in the repair and maintenance of blood vessels.
The researchers also found that obese adolescents exposed to secondhand smoke had twice the evidence of vascular injury compared to normal-weight adolescents.
Despite having similar reported home settings, toddlers were four times more likely than adolescents to be exposed to secondhand smoke, the study authors added.
The cardiovascular changes seen in children exposed to secondhand smoke "are similar to changes that are well-recognized risks for heart disease in adults. This suggests that some aspects of adult heart disease may be initiated in early childhood, where prevention strategies may have great long-term impact," study senior co-author John Anthony Bauer, a principal investigator at Nationwide Children's Hospital & Research Institute at Ohio State University in Columbus, said in a news release from the American Heart Association.
"Our findings add to the importance of eliminating smoking and related exposures, especially for children, and obese children may need to be even more protected from these exposures," he said.
The study was scheduled to be presented Nov. 18 at the American Heart Association's annual meeting in Orlando, Fla.
More information
The U.S. Centers for Disease Control and Prevention has more about secondhand smoke and children.
Source: HealthDay
​