Targeted Radiation for Early Breast Cancer a Good Option: Study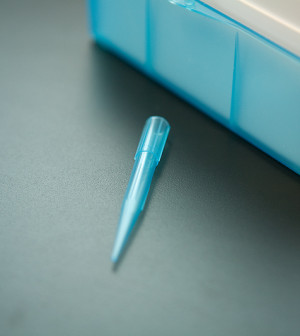 SATURDAY, June 5Radiation therapy that targets a specific area of the breast is as effective as whole-breast radiation in reducing breast cancer recurrence in some women and is far more convenient, a new study suggests.
Researchers led by Jayant S. Vaidya of University College London, and David Joseph of the University of Western Australia, examined the medical records of almost 1,000 breast cancer patients who received (targeted) intraoperative radiotherapy and a nearly equal number who underwent whole-breast external beam radiation.
A few received both treatments.
After four years, six women in the intraoperative radiotherapy group had a recurrence of breast cancer, compared to five in the external beam group.
The researchers caution that the patients in the study fit into a limited category: They were 45 years or older, had early invasive breast cancer and were considered appropriate candidates for breast-conserving surgery.
The study findings, published online before print publication in The Lancet, were to be released Saturday at the annual meeting of the American Society of Clinical Oncology in Chicago.
The targeted radiation requires just one session, making it less time consuming and less costly than whole-breast treatment, the researchers said.
For selected patients with early breast cancer, a single dose of radiotherapy delivered at the time of surgery by use of targeted intraoperative radiotherapy should be considered as an alternative to external beam radiotherapy delivered over several weeks, they said in a news release.
More information
The U.S. National Library of Medicine has more on breast cancer.
Source: HealthDay
​