Synribo Approved to Treat Rare Leukemia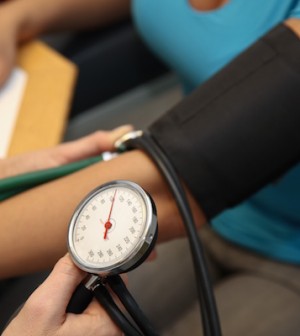 FRIDAY, Oct. 26Synribo (omacetaxine mepesuccinate) has been approved by the U.S. Food and Drug Administration to treat a rare blood and bone marrow disease called chronic myelogenous leukemia (CML).
Some 5,430 people will be diagnosed with CML this year, the U.S. National Institutes of Health estimates. Synribo has been sanctioned to treat cases in which two other specific anti-cancer drugs have failed to stop CML's progression, the FDA said Friday in a news release.
Synribo is designed to be injected twice daily in different regimens for a number of consecutive days until white blood cell counts normalize, the agency said.
The most common adverse reactions observed during clinical testing included anemia, a drop in infection-fighting white blood cells, nausea, weakness, fatigue and injection-site reaction.
Synribo is marketed by the Israeli drug maker Teva Pharmaceuticals, with U.S. headquarters in Frazer, Pa.
More information
The U.S. National Library of Medicine has more about CML.
Source: HealthDay
​