Some Smokers More Likely to Quit After Stroke Than Others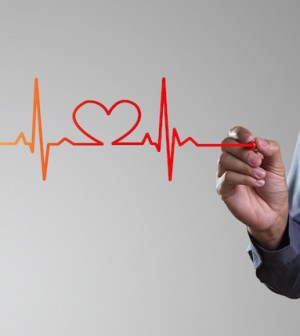 THURSDAY, Nov. 3Smokers are more likely to kick the habit after a stroke if the area of their brain that processes emotions was damaged by the stroke, researchers say.
The study also found that people who planned to stop smoking before they had a stroke were much more likely to be successful at quitting than those who hadn't thought about quitting.
These findings may lead to new ways to personalize smoking cessation treatment and education programs, according to the study published Nov. 3 in the journal Stroke.
"We found that both biological and psychological factors may influence someone's smoking status after a stroke," lead author Rosa Suner, a researcher at the Josep Trueta Hospital and professor of nursing at Girona University in Spain, said in a journal news release.
The study included 110 stroke survivors who were smokers at the time of their stroke. The patients were followed for up to a year after they were discharged from hospital.
While 76 of the patients had quit smoking at the time of discharge, only 44 were still nonsmokers one year later. Those who suffered stroke-related damage to the brain's insular cortex (which processes emotions) were more than twice as likely to be nonsmokers after a year than patients who suffered damage in other areas of the brain.
The researchers also found that patients who had decided to stop smoking before having a stroke were more than twice as likely to be nonsmokers a year after hospital discharge than those who hadn't planned to stop smoking.
Before their strokes, one-third of the patients knew that smoking was a risk factor for stroke, one-third were unaware it was a risk factor, and one-third thought smoking wasn't a risk factor, the investigators found.
"Many ongoing studies looking at the link between different areas of the brain and addiction are discovering that the insular cortex plays a very important role," Suner said. "Public knowledge of the link between smoking and stroke is not as strong as it is with other diseases. The information gained from this study may help tailor individual treatment and education programs for smokers after stroke."
The study authors noted in the news release that smokers are two to three times more likely to suffer a stroke than nonsmokers. However, if a smoker quits, the risk of stroke returns to normal within two to five years.
More information
The U.S. National Institute of Neurological Disorders and Stroke has more about stroke and stroke prevention.
Source: HealthDay
​