Small Changes in Two Genes May Trigger Breast Cancer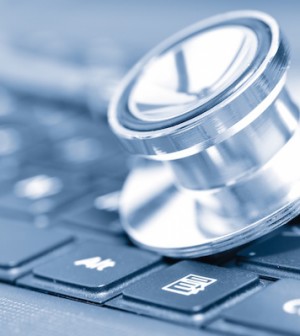 THURSDAY, May 13Slight changes in the expression of two common genes trigger cellular changes that can lead to breast cancer, a new study finds.
The researchers adjusted the expression of the genes — estrogen receptor alpha and p53 — in mice but said the tweaks they made in the rodents likely mimic natural variations of the two genes in women.
"It was believed that both of these genes only act once breast cancer had developed," lead investigator Dr. Priscilla A. Furth, a professor of oncology and medicine at Lombardi Comprehensive Cancer Center at Georgetown University Medical Center, said in a news release. She added that p53 mutations are found in many cancers, including breast cancer, and that a majority of breast cancer patients have over-expression of this common estrogen receptor.
"What wasn't known is that different levels of expression of these genes can help launch the cellular changes that lead to breast cancer. That suggests that testing women for their own variations in these genes might potentially give us a clue as to which women are at higher risk for development of breast cancer," she said.
In this study, Furth and colleagues developed mice that lacked one copy of the p53 gene (mice and humans have two copies of this gene, one from each parent). This gene regulates cell growth and is a powerful tumor suppressor. Changes in p53 are seen in 30 percent to 40 percent of breast cancer cases.
In another group of mice, the researchers boosted expression of estrogen receptor alpha by twofold, a level of increase sometimes seen in women. Nearly 70 percent of breast cancer patients have estrogen receptor-positive breast cancer, they noted.
Both groups of mice showed significant precancerous changes in breast tissue. Those changes were even more evident in mice that had one p53 gene as well as twice as much estrogen receptor expression.
"Normal breast tissue functioning requires a balance of cell growth and cell death, and in this study we found that both deregulated estrogen receptor function and p53 expression independently, and in combination, altering this balance and transforming cells," Furth said.
"These are not the only two molecules that are responsible for breast cancer development, but they are important and they can potentially provide us with an early warning or even with prevention strategies," she added.
The study was published online May 13 in the journal Cancer Research.
More information
The U.S. Centers for Disease Control and Prevention has more about breast cancer.
Source: HealthDay
​