Simple Test May Identify Breast Cancer Subtypes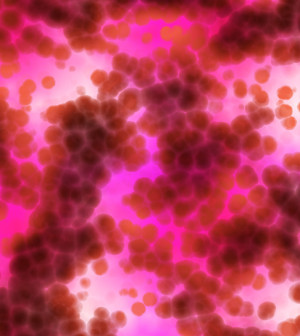 FRIDAY, May 7Classification of breast cancer into subtypes can be achieved through a simple genetic test that uses only three genes, U.S. researchers say.
They analyzed 32 gene expression data sets, including more than 4,600 breast cancer patients and six classification models.
"We studied these models in terms of concordance and prognostic value and, for the first time, we estimated their robustness: that is, their capacity to assign the same tumors to the same molecular subtypes whatever the gene expression data used to fit this model," Dr. Benjamin Haibe-Kains, of the Dana-Farber Cancer Institute in Boston, said in a news release from the European Society for Medical Oncology.
A simple test that uses three genes — ESR1, ERBB2 and AURKA — was found to be highly effective in identifying breast cancer subtypes.
The study was to be presented Thursday at the IMPAKT Breast Cancer Conference in Brussels, Belgium.
It's long been known that breast cancer isn't one biologically identical disease, but includes several molecular subtypes that have distinct gene expression profiles.
"It is these differences that explain, at least in part, why patients who have tumors that appear to be similar may experience completely different clinical outcomes such as prognosis and response to anticancer therapies," Haibe-Kains said in the news release. "Thus, there is an urgent need for developing a robust tool to provide clinicians with guidance for classifying breast cancer molecular subtypes, which could then aid in making therapeutic decisions."
More information
The American Cancer Society has more about breast cancer.
Source: HealthDay
​