Rare Genetic Syndrome May Increase Colon Cancer Risk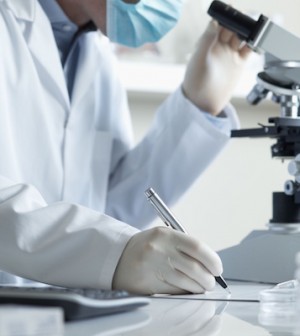 FRIDAY, Dec. 10Patients diagnosed with a genetic condition known as Cowden syndrome face an increased risk for colon cancer, new research suggests.
And because such patients typically have a larger-than-normal head circumference, head size should be used as a screening marker for such elevated cancer risk, the study's authors say.
Cowden syndrome has already been associated with several other cancers, the researchers noted. The syndrome affects about one in every 200,000 people, they said.
"What this means is that people with big heads — defined as greater than 58 centimeters in men and 57 centimeters in women — should see a genetic counselor to determine whether they should be screened for colon, breast, thyroid and uterine cancers," Dr. Charis Eng, chairman of the Genomic Medicine Institute at the Cleveland Clinic's Lerner Research Institute and the study's lead researcher, said in a clinic news release.
The findings are reported in the December issue of Gastroenterology.
While exploring the characteristics of Cowden syndrome, the research team found a larger-than-normal head size in about 75 percent of people with the genetic mutation that causes the syndrome. Previous estimates had been 25 percent.
Their analysis, which involved 127 Cowden syndrome patients, also revealed that a similarly large percentage have gastrointestinal polyps, which increase the risk of early-onset colorectal cancer.
The research team also found an association between a known cause of Cowden — an abnormality in the so-called PTEN gene — and a 200 times greater risk for developing colorectal cancer.
"Before these findings, I told my patients that there's no need for unusually aggressive colon cancer screenings," Eng said. "As we can see now from our research, however, we need to start screening these patients for colon cancer in their early- to mid-30s at the latest, and it should be annual screenings, not every 10 years."
More information
The U.S. National Library of Medicine has more on Cowden syndrome.
Source: HealthDay
​