Radiation for Childhood Cancer Can Boost Risk of Stillbirth Later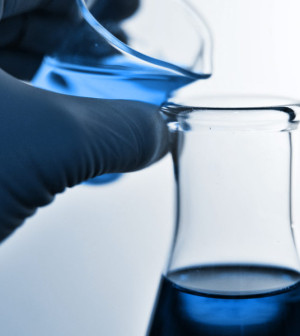 THURSDAY, July 22Women who are childhood cancer survivors face a greater risk of having a stillborn child if their uterus or ovaries were exposed to radiation during their treatments, a new study finds.
Although neither boys nor girls who survived childhood cancer appear to suffer genetic damage that might affect their offspring, radiation damage to the uterus makes it as much as 12 times more likely that infants will be stillborn or die shortly after birth, the researchers said.
"Children who have been treated for cancer have a high probability of long-term cure," said lead researcher John Boice Jr., science director at the International Epidemiology Institute in Rockville, Md.
"In fact, they do live into the ages in life where they can have children, and they want to have children," he said. "Cancer survivors and their doctors need to be cautious and concerned with young girls treated before puberty that pregnancy might entail a very high risk of having a stillborn child and so there should be careful management and care of that patient."
Typical childhood cancers when radiation would be directed at the pelvis include lymphoma, leukemia and Wilm's tumor, which is a type of kidney cancer, Boice said.
The report is published in the July 23 online edition of The Lancet.
For the study, Boice's team collected data on 1,148 male and 1,657 female childhood cancer survivors who were included in the Childhood Cancer Survivor Study, which covers 25 institutions in the United States and one in Canada.
The researchers found that radiation of the testes in boys and the pituitary gland in girls, as well as chemotherapy of those areas, did not increase the risk of having a stillborn infant.
However, radiation therapy that included the uterus and ovaries increased the risk ninefold for having a stillbirth and infant death shortly after birth.
When radiation doses were high (more than 2.5 Gy), the risk for having a stillbirth or a neonatal death increased 12-fold, they added.
According to Boice, high-dose radiation can damage blood flow to the uterus, which reduces its size. Whether this has an effect on or causes other problems associated with stillbirths isn't clear.
As for men, if radiation had caused reproductive problems it would most likely go unnoticed except in the most heavily exposed populations, since maternal and external factors have a larger role, the researchers said.
"No effect was noted in this cohort of men exposed to testicular irradiation at levels far higher than would be expected from background exposure, diagnostic medical or occupational settings," the study authors wrote.
On the positive side, cancer treatments have changed over time and radiation therapy tends to be more targeted while chemotherapy is now the primary choice of treatment for leukemia, Boice said.
"For current treatment, this [stillbirth] may not be quite the problem as it was in the past," he said.
Dr. Daniel Armstrong, associate chair of pediatrics at the University of Miami Miller School of Medicine, said that "on the one hand, it is not a surprising finding based on what is the known toxicity of radiation therapy."
But, he added, "on the other hand, it is a little reassuring the people who are potentially affected by this is really limited to the group who are getting that particular kind of radiation."
Armstrong said that over the past 20 years there had been a commitment to improve survival and reduce, where possible, the toxicity and the long-term effects of treatment.
"At one point, if your child had cancer, you just wanted to know that they would live, then you wanted to know that they would live well, and now we want to know that they will become adults well," Armstrong said.
"Over the last 15 years, each treatment protocol, to the degree possible, has tried to modify the way we deliver radiation therapy, has tried to modify the dose and, in some cases, has tried to eliminate radiation by substituting chemotherapy that is not as toxic," Armstrong added.
More information
For more information on childhood cancer, visit the Nemours Foundation.
Source: HealthDay
​