Prostate Cancer Diagnosis Raises Suicide Risk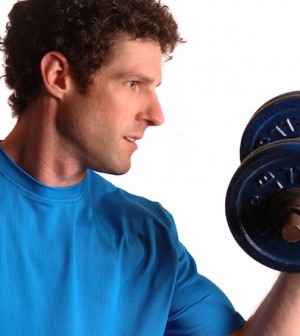 TUESDAY, Feb. 2A diagnosis of prostate cancer can be unnerving enough to up a man's odds for either suicide or fatal heart attack, new research indicates.
"Unfortunately, the study results didn't surprise us," said study co-author Dr. Lorelei A. Mucci, an assistant professor of medicine at Harvard Medical School. "A cancer diagnosis is an acutely distressful event, and acute stress can cause a number of changes in cardiovascular risk factors. Also, if someone has an underlying health condition, the diagnosis may be enough to drive someone to suicide."
That's probably true for other cancer diagnoses, Mucci added, and her group now plans to do a similar study of breast and colon cancer patients. The group started with prostate cancer, she said, to assess whether the widespread use of screening using the prostate-specific antigen (PSA) test has made a difference.
As far as suicide is concerned, it seems to have done so. U.S. data on more than 340,000 American men diagnosed with prostate cancer between 1979 and 2004 showed that, compared with men in the general population, men diagnosed with prostate cancer had an overall 40 percent higher risk of suicide in the year after the diagnosis was made, and a 90 percent higher incidence over the first three months post-diagnosis.
The higher risk was seen in the years before widespread PSA screening was introduced. Since 1993, when PSA screening became commonplace, the risk of suicide after a prostate cancer diagnosis has not been above the ordinary.
And while the risk of death from heart attacks and other problems was only 9 percent higher in the first year for men diagnosed with prostate cancer, it more than doubles during the first month after diagnosis. The increased risk of cardiovascular death has remained constant in the PSA-screening era. It is especially high — three times the normal rate — during the first month for men who were told that they had cancer that had spread beyond the prostate gland.
The new findings are published Feb. 2 in the online edition of the Journal of the National Cancer Institute.
"One of the important considerations for clinical practice, based on our findings, is that a cancer diagnosis is an important moment for physicians to intervene with the cancer patient," Mucci said. "The data suggest it is important to think about the whole person, that additional doctors need to be consulted. It may be a critical time when you must provide the patients with additional resources and social support."
It helps if a man can be told that his chance of survival is good, Mucci said — which it is. The latest statistics show that for localized prostate cancer, the five-year survival is now close to 99 percent.
The Harvard researchers are currently trying out a program that seeks to ease the effects of a cancer diagnosis on the cardiovascular system by enrolling men in a walking program. "We have done a pilot project and have applied for funding for a larger program," Mucci said.
"This type of epidemiological data should make people more aware and sensitive to the fact that certain individuals may need extra help, particularly in the first month after diagnosis," said Lorenzo Cohen, director of the integrative medicine program at M. D. Anderson Cancer Center in Houston, who has studied the effect of counseling on men diagnosed with prostate cancer.
In research reported last year, Cohen and his colleagues compared a group of men with the diagnosis who were either started on either a stress-management program, given supportive attention or given ordinary care in the weeks after the diagnosis.
"We did find that stress management, more than supportive attention, lowered the level of disturbance and gave better quality of life," Cohen said. What is important, he said, is "to recognize that the diagnosis of prostate cancer and the decision-making program men need to go through is extremely stressful."
More information
There's more on prostate cancer diagnosis and treatment at the U.S. National Cancer Institute.
Source: HealthDay
​