New Drug Approved for Advanced Skin Cancer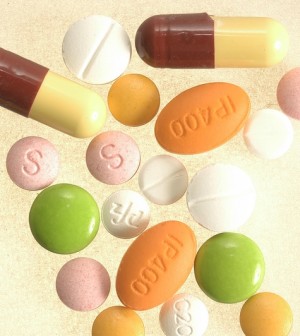 WEDNESDAY, Aug. 17Zelboraf (vemurafenib) has been approved by the U.S. Food and Drug Administration to treat a certain form of metastatic (spreading) melanoma, or cases that cannot be removed surgically, the agency said Wednesday.
The drug was approved to treat melanoma tumors with a gene mutation called BRAF V600E. Zelboraf was not studied in melanoma cases that did not include this abnormal gene, the FDA said in a news release.
The drug was approved along with a novel diagnostic test called the cobas 4800 BRAF V600 Mutation Test, which helps determine if melanoma cells have the gene mutation, the FDA said.
Zelboraf, a BRAF inhibitor, was evaluated in a clinical study of 675 people with late-stage melanoma that included the mutated gene. Of those who received Zelboraf, 77 percent were still living as of the agency's news release, compared with 64 percent still living who took a different anti-cancer drug.
The most common side effects among those who took Zelboraf included joint pain, rash, hair loss, fatigue, nausea, and skin sensitivity to the sun. About 26 percent of those treated with Zelboraf developed a form of skin cancer called cutaneous squamous cell carcinoma, which was treated with surgery, the FDA said.
People treated with Zelboraf should avoid exposure to the sun, the agency advised.
Both the drug and the screening test are manufactured by member companies of the Roche Group, based in Switzerland.
More information
The FDA has more about this approval.
Source: HealthDay
​