More Evidence That HPV Vaccine Shields Against Cervical Cancer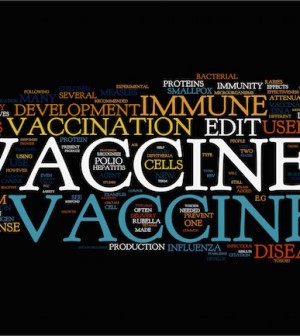 WEDNESDAY, Nov. 9A new study suggests that the Cervarix cervical cancer vaccine may provide "excellent" protection against a precancerous lesion that is often a forerunner to invasive cervical cancer.
Cervarix, made by GlaxoSmithKline, protects against human papillomavirus (HPV) types 16 and 18, which cause 70 percent of cervical cancers. The vaccine is particularly effective when given to adolescent girls before they become sexually active.
Cervarix is one of two HPV vaccines approved by the U.S. Food and Drug Administration, the other being Merck's Gardasil.
The four-year study included nearly 20,000 women aged 15 to 25 in 14 countries in North America, Latin America, the Asia-Pacific region and Europe. The vaccine was found to be more than 93 percent effective against the CIN3 lesion, a precancerous anomaly that often appears before invasive cancer.
The vaccine was 100 percent effective against cancer in young women who were not infected with HPV before they were immunized, the study found, and it was 46 percent effective against CIN3 and 77 percent effective against cancer in the general population of women (who may or may not have been previously exposed to HPV).
Cervarix was 100 percent effective against CIN3 lesions specifically linked to the HPV 16 and HPV 18 strains in previously unexposed women, and it was nearly 46 percent effective in the general population.
The study appears online Nov. 8 in The Lancet Oncology.
One expert said the new findings "are further evidence of the benefits of HPV vaccine."
Dr. Stephanie V. Blank, an assistant professor in clinical gynecologic oncology at NYU School of Medicine, said, "Although not perfect, this study is the largest trial of HPV 16/18 vaccine to date. It is significant because with longer time of follow-up, we are better able to show the true effect of the vaccine."
Blank added that the study "shows that the HPV vaccine will be most protective among adolescent girls but that it is also effective among HPV-exposed women."
Along with specifically targeting HPV 16 and 18, Cervarix also partially protects against four other types of HPV (31, 33, 45 and 51) that account for 15 percent of cervical cancers, according to another study in the same issue of the journal.
Increasing vaccination rates, particularly among young females who aren't sexually active, should be a focus of HPV vaccination efforts, Dr. Mark Schiffman and Sholom Wacholder of the U.S. National Cancer Institute stressed in an accompanying commentary.
Blank agreed with that assessment. "There are several take-home messages here: Vaccinate early; catch-up programs are also worth it; the positive impact of the HPV vaccine may be even more than we had expected; and the vaccine has an effect even if a woman is already exposed to HPV," she said.
More information
The U.S. National Cancer Institute has more about HPV vaccines.
Source: HealthDay
​