Many With Deadly Brain Cancer Don't Opt for Hospice Care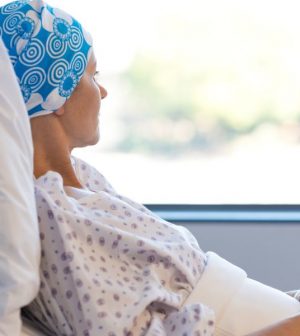 Many patients with a deadly type of brain tumor don't receive adequate hospice care, a new study finds.
Massachusetts General Hospital Cancer Center researchers analyzed data from more than 12,000 patients in the United States with malignant gliomas who were treated and died between 2002 and 2012.
"We know from prior research that patients with terminal illnesses, including incurable cancers, derive numerous benefits from hospice services," corresponding author Dr. Justin Jordan said in a hospital news release.
"The magnitude of these benefits is notably reduced with late hospice referral. Even though timely hospice enrollment is an important measure of quality oncology care, we found that 37 percent of malignant glioma patients received no hospice at all prior to death," said Jordan, who is clinical director of the Center for Neuro-Oncology at the hospital.
Sixty percent of patients did enroll in hospice care, and the average length of stay was 21 days.
However, 23 percent of patients enrolled within a week before their death, and 11 percent less than three days before their death, which was likely too late to do much good, according to authors of the study published recently in the journal Neuro-Oncology.
Patients who were younger, male and lived in rural areas were more likely to have short hospice stays. Race, education and income were not associated with length of stay.
"Malignant gliomas are associated with particularly dismal survival and rapid physical decline, so we believe that quality end-of-life care is of paramount importance for this particular group of patients," said lead study author Dr. Deborah Forst, of the Center for Neuro-Oncology.
"The fact that a significant proportion of patients with malignant gliomas enroll in hospice within the last week of their life probably limits the benefits that they and their families receive," Forst said.
More information
The American Brain Tumor Association has more on glioma tumors.
Source: HealthDay
​