Many High-Risk Women Refuse Breast MRI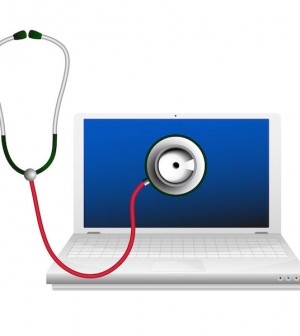 TUESDAY, Dec. 22For women at high risk of breast cancer, an MRI can help detect malignancies early and is often suggested in addition to annual mammograms. Yet, 42 percent of such women in a new study said no to the test.
"We were surprised that so few women wanted to have MRI, even though it was no cost to them," said study author Dr. Wendie A. Berg, a breast imaging specialist at Johns Hopkins' Green Spring Station in Lutherville, Md.
Berg and her colleagues offered 1,215 women at high or intermediate risk of breast cancer an MRI for screening, but 512 women refused the test. They cited claustrophobia, time problems and reluctance to have the contrast medium injected as some of their reasons. They also mentioned financial concerns and the need to travel to get the test.
In an MRI, a powerful magnetic field, radio frequency pulses and a computer produce detailed pictures of organs, soft tissues, bone and other structures. MRI is often used to evaluate the heart, liver, kidney, spleen, pelvic organs, blood vessels and breasts.
Contrast material may be swallowed or injected to produce a better image. The patient is rolled into a cylindrical machine, and some have problems because of claustrophobia.
In the Berg study, the acceptability of the test was lower than expected, said Robert Smith, director of cancer screening for the American Cancer Society (ACS). "I would think most women would accept the test if their doctor suggested it," he said.
The study is published in the January issue of Radiology.
Smith said he was surprised that claustrophobia was cited more often — by 25.4 percent of the women — than reluctance to inject the contrast material — 5.3 percent.
The ACS recommends MRI plus mammograms annually beginning at age 30 for certain groups of women with a high risk of getting breast cancer, which is defined as more than a 20 percent lifetime risk. For instance, those with the genetic mutation known as BRCA1 or 2 would be candidates for getting both.
In the study, some of the women were at intermediate, not high risk, of breast cancer, Smith noted.
But Berg said that there is a gray area about what to do with intermediate-risk women as far as adding MRI to their screening program. "There is some evidence that it's of value for intermediate-risk women," she explained.
Berg said genetic counseling would be of benefit for some women who are unsure if they are at very high risk of breast cancer. For instance, women who may benefit from genetic counseling and possibly testing for the BRCA1 or 2 mutations include those who are first-degree relatives of a known BRCA mutation carrier and those who have a male family member with breast cancer.
"I think the researchers need to understand a little better what is behind the rejection, and how it might be overcome," Smith said.
Berg suspects that once awareness of the value of MRI is raised and more women know it increases cancer detection, there will be a greater interest in getting the test.
More information
To learn more about MRI, visit American College of Radiology.
Source: HealthDay
​