Lower Income, Education Can Hamper Skin Cancer Care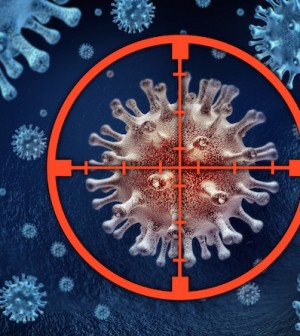 TUESDAY, Oct. 19Skin cancer patients who are poor, uninsured and/or less well-educated appear to be less able to correctly identify the kind of malignancy they have, new U.S. research suggests.
The finding could place such individuals at a higher risk for skin cancer recurrence, if their confusion prevents them from taking precautionary steps.
"This study shows that a surprisingly large number of skin cancer patients are unaware of whether they were diagnosed with melanoma or nonmelanoma cancer," study author Elliot J. Coups, a behavioral scientist at the Cancer Institute of New Jersey, said in an institute news release.
"It is of concern that individuals with a lower level of education or income are more likely to lack knowledge of their skin cancer diagnosis type as they have a worse prognosis when diagnosed with melanoma," Coups added.
Coups reports on his work in a research letter published Oct. 18 in the Archives of Dermatology. The study was funded in part by the U.S. National Cancer Institute.
The author noted that almost 800,000 Americans have a history of melanoma, while about 13 million have had generally less lethal non-melanoma skin cancer.
The current assessment is based on a review of data concerning nearly 1,200 adults with skin cancer who participated in a 2007-2008 survey conducted by the U.S. National Center for Health Statistics.
While about 20 percent said they had melanoma, and more than 60 percent said they had non-melanoma skin cancer, about 20 percent said they had no idea what type of skin cancer they had.
This lack of knowledge was more common among the poorly educated (about 30 percent of those with a high school education or less). It was also more common among those with a low family income and those who lacked health insurance or were in poor or fair health. Between 26 percent and 33 percent of such individuals were not clear on the particulars of their diagnosis.
Gender, age and the amount of time since cancer was diagnosed was not linked to confusion about a cancer diagnosis.
"These findings suggest that [at risk] individuals may gain particular benefit from additional education from health-care providers about their skin cancer diagnosis and treatment," Coups said. "Such information also could have a positive impact on the prevention and earlier detection of subsequent cases of skin cancer."
More information
For more on skin cancer, visit the Skin Cancer Foundation.
Source: HealthDay
​