Long-Term Breast-Feeding Tied to More Aggressive Cancers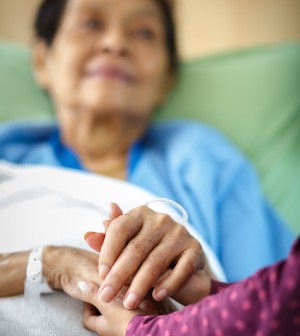 FRIDAY, March 26Women who breast-feed for six months or more face a higher risk of developing the most aggressive types of breast cancer, but it's not clear whether there's a cause-and-effect relationship, a new study finds.
Researchers also don't know if these women are more likely to die of cancer than others. Overall, breast-feeding is thought to reduce the risk of breast cancer.
Dr. Salma Butt, of Malmö University Hospital in Sweden, and colleagues examined statistics from a study of 17,035 women and focused on 622 who developed breast cancer. They also looked at how those women handled breast-feeding for their children.
"We found a statistically significant risk of grade [3] tumors in women with an average time of breast-feeding of 6.2 months or more," she said in a news release.
"The biological mechanisms behind this are still to be identified," Butt said. "What is known is that breast-feeding reduces the number of ovulatory menstrual cycles over a lifetime, thereby reducing the impact of hormone levels present during normal menstrual cycles and, in particular, reducing the progesterone exposure. This may explain the finding in previous studies of a reduced risk of breast cancer in women who had breast-fed."
"However, breast-feeding stimulates the production of prolactin, a hormone that has been reported to have tumor-promoting effects," she said. "But the relation between breast-feeding, prolactin and breast cancer is complex and not fully understood."
The findings were to be presented Friday at the European Breast Cancer Conference in Barcelona, Spain.
Butt said the findings shouldn't discourage women from breast-feeding. Rather, women thought to be at high risk for aggressive tumors could be screened, Butt said.
More information
The American Cancer Society has details on breast cancer.
Source: HealthDay
​