Jevtana Approved for Advanced Prostate Cancer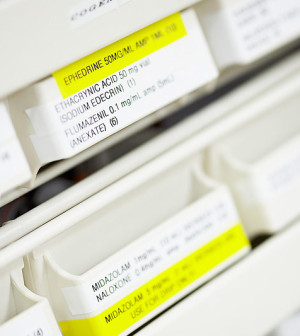 THURSDAY, June 17The chemotherapy drug Jevtana (cabazitaxel) has been approved by the U.S. Food and Drug Administration to treat advanced prostate cancer that worsens despite use of a standard drug therapy, docetaxel.
In some cases of prostate cancer, the male hormone testosterone spurs tumor growth. To block production of this hormone, doctors may prescribe drugs, surgery or other hormones. Despite testosterone suppression, some prostate cancers continue to worsen, prompting the need for different treatments such as the newly approved drug.
Jevtana, approved to be used in combination with the steroid prednisone, was given an expedited six-month review, the FDA said in a news release. The drug was evaluated in a single study involving 755 men. Average survival for those who received a drug regimen that included Jevtana was 15.1 months, compared with 12.7 months among those who received a different regimen, the agency said.
Commonly reported side effects among those who used Jevtana included a decrease in white blood cells, a reduction in blood platelets, diarrhea, fatigue, nausea, vomiting, constipation, weakness and renal failure.
Jevtana is marketed by Sanofi-Aventis, based in Bridgewater, N.J.
More information
The FDA has more about this drug's approval history.
Source: HealthDay
​