Japanese Radiation Called No Threat to North American Fish Fans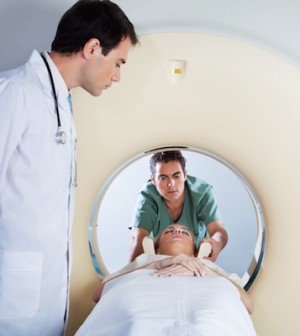 TUESDAY, April 12In their furious effort to stabilize the nuclear reactors damaged by last month's earthquake and tsunami, Japanese workers have released thousands of gallons of water contaminated by radiation into the sea, stirring worries that seafood consumed on this side of the Pacific could be affected.
But experts say fish-eaters in North America are in no danger, either from fish caught in Japanese waters and shipped over here or from fish caught closer to home in waters that might have become contaminated by drifting radiation.
"People have been asking, 'Can I still eat my fish?' The answer is yes," said Dr. Kory Gill, an assistant professor at the Texas A&M Health Science Center College of Medicine and a physician at Texas A&M Physicians in Bryan.
Seafood imported from Japan represents only 1 percent of the total U.S. import, Gill said. And, according to the U.S. Food and Drug Administration, all foods imported from Japan — including fruits, vegetables and milk and milk products — comprise less than 4 percent of all food imported by the United States.
Plus, the FDA is taking extra efforts to test all food products, including seafood, coming from Japan in the wake of the shattering tsunami and earthquake.
And, so far, Gill said, "no significant levels [of radiation] are coming back."
On Tuesday, the Japanese government raised the crisis level at the Fukushima nuclear complex to a level similar to the 1986 Chernobyl disaster in the Ukraine, citing high overall radiation leaks. Government officials contended, however, that the health risks caused by Chernobyl still far outweighed those posed by the Fukushima plant, the Associated Press reported.
U.S. experts said radiation dumped into Japanese waters isn't likely to make it over here in sufficient concentrations to cause any harm.
"If the radioisotopes that are released into the water in Japan on the other side of the Pacific were to make it over to the eastern Pacific, let's say the coast of Alaska, the concentrations are likely to be so vanishingly low that any radioactivity accumulated by fish in U.S. waters will be virtually certain to be negligible," said Nicholas Fisher, professor of marine and atmospheric sciences at the State University of New York at Stony Brook. "The radiation dose will be extremely low compared to radiation that's naturally occurring in fish."
Added Jacqueline Williams, program director for radiation medicine at the Center for Biophysical Assessment and Risk Management Following Irradiation at the University of Rochester Medical Center in New York: "Obviously, if it's going into the ocean, there's going to be a dilution factor. We're 5,000 miles away. There's a lot of ocean between Japan and the U.S."
Also, Williams explained, "the particular isotope everyone is fussing about [iodine 131] has a half life of about eight days, which means that every eight days, the level of radioactivity is halved."
"After 56 days, you're down to a little less than 1 percent," Fisher said. "After 10 half lives, you're down to about one-tenth of 1 percent so it's almost certain it's not going to be a problem."
The greater contamination risk is likely to come from iodine uptake by seaweed, Williams.
While seaweed is a much more significant component of Asian diets than North American ones, people here do occasionally consume Japanese seaweed, for example, in sushi.
"There's a chance that some seaweeds are going to have pretty high iodine concentrations and if they're consumed as part of sushi or some other use for human consumption it might be a problem," Fisher said.
How big of a problem? Not much, he added.
"There are two reasons to be a little bit optimistic," Fisher said. "As I understand it, most of the seaweed harvested in Japan for human consumption is harvested well south of Tokyo so it's well far afield [from the nuclear-reactor problems]."
Also, the half-life principle refers to iodine in seaweed as well, meaning that it is a problem that will go away in time.
"All levels of contaminants are so low that they would not come anywhere near a level that would possibly be hazardous. We do tests on patients that use 1,000 times that level of radiation and there's no concern," said Dr. Irwin Klein, chief of the thyroid center at North Shore University Hospital in Manhasset, N.Y. "The worst thing would be for someone to overreact and take potassium iodide. That could end up harming them. In the U.S., we have nothing to be concerned about with regard to the tragedy in Japan."
More information
The FDA has more on radiation safety in the wake of the Japanese tragedies.
Source: HealthDay
​