Instructional Video Improves Skin Cancer Diagnoses in Older Men: Study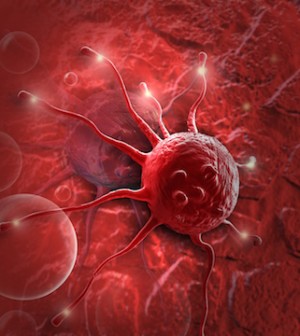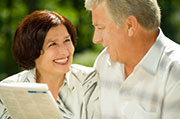 Giving older men an instructional video about skin awareness and self-examination might lead to increased detection of skin cancer, according to a new study.
Researchers divided more than 900 men, aged 50 and older, into two groups. In one group, men received a video and brochures about looking for possible skin cancers, while those in a control group received only brochures.
Seven months later, about 62 percent of all the men in the study had undergone a skin examination by a health professional. The rates of examinations were the same for both groups.
Men who received the video, however, were more likely to have had a whole-body clinical skin examination and were more likely to have been diagnosed with skin cancer, according to the study, which was published online Feb. 19 in the journal JAMA Dermatology.
"We acknowledge that routine use of [clinical skin examination] as a screening tool will place a burden on the health care system and could lead to the detection of skin cancers that are relatively [slow-growing] and may never cause death or significant illness," said researcher Monika Janda, of the Queensland University of Technology in Brisbane, Australia, and colleagues.
But evidence is increasing that clinical skin examination reduces the incidence of thick melanomas and melanoma-associated deaths, the researchers said. Based on those observations, "our results support implementing behavioral interventions to encourage skin awareness among men aged at least 50 years," they said.
Melanoma is the most dangerous kind of skin cancer. In the United States, death rates from melanoma have fallen in women but climbed in men. Early detection is crucial and can be achieved through self-examination or by seeing a health professional, the researchers said.
More information
The U.S. National Cancer Institute has more about skin cancer screening.
Source: HealthDay
​