Implantable Cancer Vaccine Shows Promise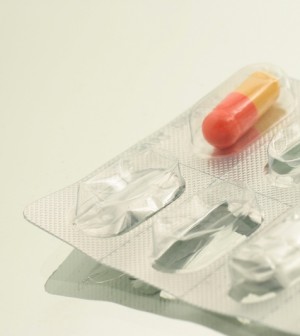 WEDNESDAY, Nov. 25A cancer vaccine delivered in a fingernail-size implant eliminated melanoma tumors in mice, a new study reports.
The method uses polymer disks, 8.5 millimeters in diameter, that are loaded with tumor-specific antigens and implanted under the skin to reprogram the immune system to attack tumors. The Harvard University scientists who developed the implant predicted that it would be more effective and easier to use than other cancer vaccines currently in clinical trials.
"Inserted anywhere under the skin — much like the implantable contraceptives that can be placed in a woman's arm — the implants activate an immune response that destroys tumor cells," David J. Mooney, a bioengineering professor, said in a Harvard news release.
The disks release cytokines, which are powerful recruiters of immune-system messengers called dendritic cells. The cells are able to enter the implant, where they're exposed to antigens specific to the type of tumor being targeted in a particular individual. The dendritic cells then "report" to nearby lymph nodes, where they tell immune system T cells to seek and destroy tumor cells.
Because the method targets only tumor cells, there is no damage to healthy tissue, like there is with chemotherapy, the researchers noted.
The successful test results with mice are reported in the Nov. 25 issue of Science Translational Medicine.
More information
The U.S. National Cancer Institute has more about cancer vaccines.
Source: HealthDay
​