Genetic Pattern May Predict Leukemia Relapse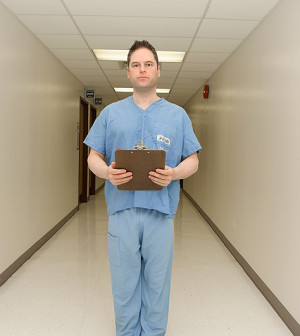 THURSDAY, May 13Researchers have linked a genetic pattern to the likelihood that patients with a severe form of childhood leukemia will relapse.
The finding could lead doctors to screen for the pattern and treat those who have it more aggressively from the time of diagnosis, the researchers added.
The kids in question have T-cell acute lymphoblastic leukemia, which accounts for about 15 percent of childhood leukemia cases.
While as many as 80 percent of children with the disease go into remission, about 20 percent relapse, study co-author Alex Beesley, of Perth's Telethon Institute for Child Health Research in Australia, said in a news release.
The prognosis for those patients can be grim, he said.
"In this study, we found a consistent pattern in the expression of five genes in patients that relapse," Beesley said. "Importantly, this pattern was found to hold true across multiple patient cohorts, the first time that such a robust gene signature of this kind has been found" for the type of leukemia in question.
"Patients identified using these markers could potentially be treated with more aggressive therapies from the outset to give them the best hope of achieving complete remission," Beesley said.
The study authors came to their conclusions after analyzing bone-marrow samples from children with leukemia. They found a genetic pattern that successfully predicted what would happen to 50 patients with the form of leukemia.
The findings were published online May 12 in the journal Molecular Cancer.
More information
For more about leukemia in kids, see the U.S. National Library of Medicine.
Source: HealthDay
​