Gains Made in Lung Cancer Survival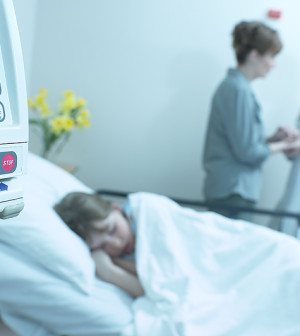 WEDNESDAY, Dec. 2In the past two decades, survival rates for advanced lung cancer patients in the United States have improved modestly, a new study has found.
Researchers analyzed data on more than 100,000 patients diagnosed with stage 4 non-small cell lung cancer (NSCLC) between 1990 and 2005. The patient information was in the U.S. National Cancer Institute's Surveillance, Epidemiology and End Results database.
The study found that one-year overall survival increased from 13.2 percent in 1990 to 19.4 percent in 2005, while two-year overall survival increased from 4.5 percent to 7.8 percent.
The researchers said the improved survival rates may come from changes in the management of advanced NSCLC over the past two decades, including new chemotherapy agents and regimens, increased use of salvage chemotherapy and the introduction of molecularly targeted therapies.
"Although the development of several new agents led to a statistically significant survival improvement between 1990 and 2005, it is sobering that the one-year survival has improved by only 6 percent during this time," study author Dr. Daniel Morgensztern, of the Washington University School of Medicine, said in a news release from the International Association for the Study of Lung Cancer. "Real progress can only be achieved with a better understanding of tumor biology and development of [new] therapies."
The study is published in the December issue of the Journal of Thoracic Oncology.
More information
The U.S. National Cancer Institute has more about lung cancer.
Source: HealthDay
​