Fruits, Veggies Have Modest Effect on Cancer Risk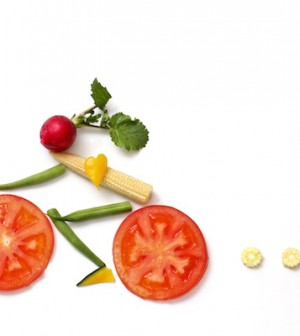 TUESDAY, April 6A new study challenges the widespread belief that a diet rich in fruits and vegetables helps protect against cancer.
U.S. researchers analyzed data from more than 470,000 men and women in 10 European countries and found only a weak association between high intake of fruits and vegetables and reduced cancer risk.
The study did find that heavy drinkers who ate plenty of fruits and vegetables had a somewhat reduced risk, but only for cancers associated with smoking and alcohol.
Any cancer protective effect of fruits and vegetables is likely to be modest, at best, the researchers reported in the study published in the April 6 online edition of the Journal of the National Cancer Institute.
Among the study participants, "a higher intake of fruits and vegetables was also associated with other lifestyle variables, such as lower intake of alcohol, never-smoking, short duration of tobacco smoking and higher level of physical activity, which may have contributed to lower cancer risk," wrote Dr. Paolo Boffetta, of the Mount Sinai School of Medicine in New York, and colleagues.
The study "strongly confirms" the findings of other prospective studies that concluded that a diet rich in fruits and vegetables has little or no effect on cancer risk, Dr. Walter C. Willett, from the Harvard School of Public Health, wrote in an accompanying editorial.
Willett suggested that future research should focus on the potential cancer-reducing benefits of specific types of fruits and vegetables, and on the effects of fruit and vegetable consumption early in life.
The World Health Organization recommends people eat five servings of fruits and vegetables a day to prevent cancer and other diseases.
More information
The American Cancer Society has more about cancer prevention.
Source: HealthDay
​