Few Lives Saved by Ovarian Cancer Screening: Study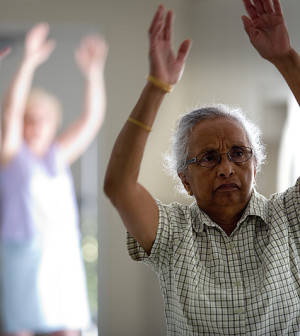 MONDAY, Dec. 13Available ovarian cancer screening only slightly reduces the number of deaths from the disease, a new study finds.
Until more sensitive screening tests can be developed, other strategies, such as better prevention and treatment, are needed to significantly reduce deaths from ovarian cancer, the researchers from Duke University Medical Center said.
The study team used a computer-based model of ovarian cancer progression to assess how effective screening is in reducing deaths from the disease. The model took into account that some types of ovarian cancers grow slowly while others grow more quickly.
Annual screening leads to only a modest decrease in ovarian cancer deaths, found the study, published online Dec. 13 in the journal Cancer.
"If we assume ovarian cancers grow and spread at different rates, the best screening strategy available will only reduce the number of women dying from this cancer by 11 percent. This is partially because the slower-growing cancers are more likely to be caught by a screening test," team leader Dr. Laura Havrilesky said in a journal news release.
The findings support the widely held opinion that many ovarian cancers remain in the early stages for a long time, while advanced-stage ovarian cancers tend to spread rapidly.
More information
The U.S. National Cancer Institute has more about ovarian cancer.
Source: HealthDay
​