FDA Panel Votes Against Drugs Said to Prevent Prostate Cancer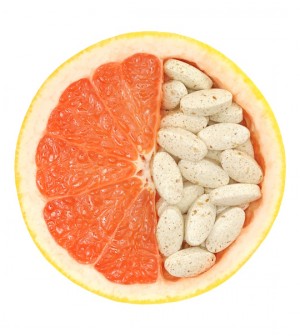 WEDNESDAY, Dec. 1A U.S. Food and Drug Administration advisory committee on Wednesday voted against approving two drugs for the prevention of prostate cancer, the third-highest cancer killer of men.
The panel voted 17-0, with one abstention, that the risks of Merck's Proscar outweighed its benefits, according to the Associated Press. And in a similar vote, the panel voted 14-2, with two abstentions, against GlaxoSmithKline's Avodart. Both drugs are already approved to treat enlarged prostates.
"In a setting like this, the onus is on the drug to be completely safe, and to show benefit, and I don't think it reached that level," said panel Chairman Dr. Wyndham Wilson, of the National Cancer Institute.
The FDA does not have to heed the advice of its advisory panels, but it typically does.
Research presented to the panel by Merck and GlaxoSmithKline showed a 25 percent decrease in the incidence of low-grade prostate tumors among users of the drugs.
But concern that a small number of men taking the drugs actually developed more aggressive tumors led the panelists to find that the risk of aggressive tumors outweighed the benefit of reducing tumors that are seldom fatal, the wire service reported.
FDA regulators already had several concerns about using the medications for the prevention of prostate cancer, the AP reported. For one thing, black men, who are at high risk for the disease, were underrepresented in the clinical trials. "The applicability to African-American men is not known due to marked under-representation," the FDA's online review stated.
Blacks made up just 4 percent of Merck's patients and only 2 percent of Glaxo's patients, according to the AP.
The panel of outside experts assembled by the FDA also discussed the overall value of preventing low-grade tumors. According to the FDA, more than three-quarters of the tumors the drugs prevent are slow-growing, meaning they are non-aggressive and probably not life-threatening for anyone with a life expectancy of less than 20 years.
Also, slightly more aggressive tumors were seen in men taking Avodart and Proscar, compared with those taking placebo pills, according to the FDA. But the pharamaceutical companies say the drugs simply make those tumors easier to detect because they shrink the prostate.
The U.S. National Cancer Institute estimates that 217,730 men will be diagnosed with prostate cancer this year and 32,050 men will die of it.
More information
For more on prostate cancer, visit the U.S. National Library of Medicine.
Source: HealthDay
​