Early Liver Detection Methods Ineffective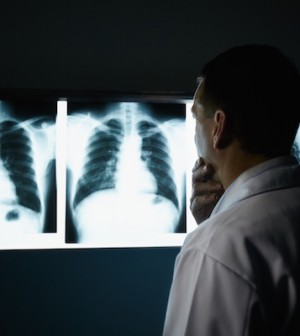 FRIDAY, Feb. 26New research suggests that biomarkers used to detect liver cancer in its early stages aren't doing a great job.
In a study led by Dr. Anna S. Lok of the University of Michigan Medical School, researchers found that two biomarkers — des-gamma-carboxy prothrombin and alpha fetoprotein — aren't ideal indications of the cancer. Doctors use biomarker blood tests to try to detect illness in the body.
Liver cancer is the sixth most common kind of cancer in the United States, and 22,620 Americans are estimated to be diagnosed with it this year.
"Most surprising was the finding that patient demographics influenced both des-gamma-carboxy prothrombin and alpha fetoprotein values, but in opposite directions," Lok said in a statement. "This observation merits further investigation, as it might impact the accuracy of these biomarkers in the detection of liver cancer in men vs. women and in patients of various races and ethnicity."
Patients with liver cancer are often diagnosed at an advanced stage, meaning their prognosis is poorer.
The study analyzed 1,031 people in a study of treatment of hepatitis C and focused on 24 people with early-stage liver cancer and 77 people without it.
The study appears in the February issue of Gastroenterology.
More information
The National Cancer Institute has more on liver cancer.
Source: HealthDay
​