Depression May Up Death Risk to That of Smoking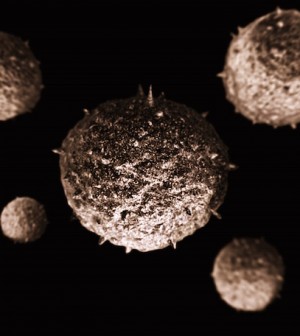 MONDAY, Nov. 23Being depressed might take as many years off your life as smoking does, a new study suggests.
However, a combination of depression and anxiety appears to be better for longevity than just depression.
Researchers came to their conclusions after analyzing death records and a survey of more than 60,000 people. During the four years after the survey, the death rate was higher among those who'd appeared to be depressed, based on the survey findings, than among the others. The increase was about as high as that among smokers.
"Unlike smoking, we don't know how causal the association with depression is, but it does suggest that more attention should be paid to this link because the association persisted after adjusting for many other factors," lead researcher Dr. Robert Stewart, of Kings College London, said in a news release from the college.
The researchers also found that people who were depressed were more likely to die during the study period than those who were both depressed and anxious.
"It appears that we're talking about two risk groups here," Stewart said. "People with very high levels of anxiety symptoms may be naturally more vulnerable due to stress, for example through the effects stress has on cardiovascular outcomes. On the other hand, people who score very low on anxiety measures, i.e. those who deny any symptoms at all, may be people who also tend not to seek help for physical conditions or they may be people who tend to take risks. This would explain the higher mortality."
The findings fit with other research that suggests a link between mental and physical health, according to the researchers.
"The physical health of people with current or previous mental disorder needs a lot more attention than it gets at the moment," Stewart said.
The study was published in a recent issue of the British Journal of Psychiatry.
More information
The U.S. National Institute of Mental Health has more on depression.
Source: HealthDay
​