Demand for Radiation Therapy Predicted to Exceed Supply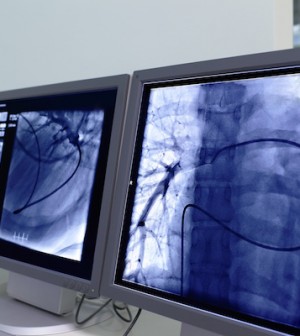 THURSDAY, Oct. 21Over the next decade, the growth in demand for radiation therapy in the United States will be 10 times greater than the increase in new radiation oncologists, a difference that could affect cancer patients' access to treatment, according to a new study.
Between 2010 and 2020, the number of patients requiring radiation therapy will increase 22 percent but the number of full-time radiation oncologists entering the workforce will increase just 2 percent, said researchers at the University of Texas M.D. Anderson Cancer Center in Houston and colleagues.
They based their predictions on projections that this year 3,943 radiation oncologists will treat an estimated 470,000 patients in the United States.
The large increase in demand for radiation therapy will be partly due to growing numbers of older adults and minorities, groups in which certain types of cancers are more prevalent, said the researchers. They estimated that the need for radiation therapy will increase 45 percent for minorities and 38 percent for people aged 65 and older.
"Shortages mean double trouble," study author Dr. Benjamin Smith, an assistant professor in the radiation oncology department, said in an M.D. Anderson news release. "Since research has shown that a delay between diagnosis and the start of radiation therapy can reduce its effectiveness, oncologists and radiologists must collaborate even more so the quality of care doesn't break down at multiple points."
More studies are needed to learn how practices can be changed to take care of more patients and better provide radiation therapy without reducing quality of, and access to, care, Smith added.
The study was published in the Oct. 18 issue of the Journal of Clinical Oncology.
More information
The American Cancer Society has more about radiation therapy.
Source: HealthDay
​