CT Scan Patients May Get Unnecessary Imaging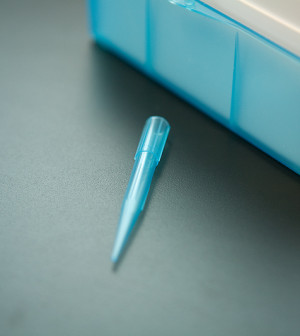 MONDAY, Nov. 30More than half of patients who have abdominal/pelvic CT scans receive additional unnecessary imaging tests that expose them to extra radiation, U.S. researchers say.
In the study, 978 CT abdominal and pelvic series were performed on 500 patients aged 9 months to 91 years. Most of the patients were 30 to 50 years of age. The researchers concluded that 35.3 percent of the CT series in 52.2 percent of the patients were unnecessary, according to American College of Radiology Appropriateness Criteria.
Delayed-phase imaging was the most common type of unnecessary exam, accounting for 77.7 percent of the 345 unnecessary series.
Among the 500 patients in the study, the mean excess radiation dose per patient from unnecessary scans was 11.3 millisieverts. That's equivalent to radiation exposure from 113 chest X-rays or three years of naturally occurring background radiation.
The findings were presented Nov. 30 at the annual meeting of the Radiological Society of North America in Chicago.
"It is the responsibility of all physicians who work with ionizing radiation to ensure that the dosage is as low as reasonably achievable without compromising the patient's well being," Dr. Kristie Guite, a radiology resident at the University of Wisconsin in Madison, said in a news release. "Our study found that this principle is not being followed in many practices."
But she added that patients shouldn't be worried when their doctor orders a CT exam.
"The use of CT has been a huge benefit to human health. When used appropriately, the benefits of the diagnostic information obtained with CT far outweigh the potential risks," Guite said.
Patients should ask doctors about the risks and benefits of a proposed CT exam and, if a large number of series is suggested, ask if a smaller number of series would be sufficient.
More information
The U.S. Food and Drug Administration has more about CT.
Source: HealthDay
​