Chinese Scientists Develop Database on the Liver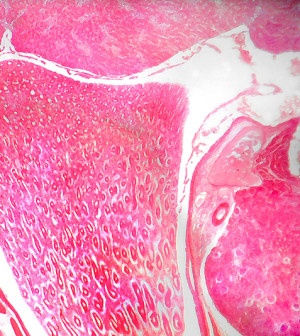 FRIDAY, Nov. 13Chinese scientists report that they have created an extensive database about proteins produced by genes in the human liver, an endeavor they say could become the foundation for new treatments for liver disease.
To develop the database, reportedly the largest of its kind for any organ, the researchers examined 10 liver-tissue samples from volunteers and identified 6,788 proteins, half of which had never before been encountered. One unexplained discovery, they said, was that many seem to be connected to diseases of the nervous system.
The researchers said that though the liver has many crucial functions, including the production of enzymes and hormones, the workings of its proteins are not well understood.
Cirrhosis and chronic liver disease kill an estimated 27,000 people a year in the United States, and hepatitis kills thousands more, according to the U.S. Centers for Disease Control and Prevention.
A report on the database has been published online in the Journal of Proteome Research.
More information
The American Liver Foundation has more on liver disease.
Source: HealthDay
​