Childhood Cancer Survivors Risk Future GI Problems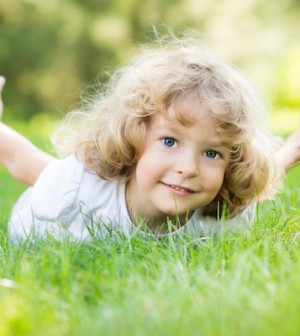 TUESDAY, Oct. 26Children who survive cancer face an increased risk for gastrointestinal complications later on, a new study suggests.
The findings highlight the increased need for long-term surveillance of GI problems among childhood cancer survivors, the researchers said.
"Current treatments have dramatically increased survival rates for children with cancer, but we know that many cancer therapies — including surgery, radiation, and chemotherapy — can cause significant gastrointestinal complications for patients," study senior author Dr. Lisa Diller, director of the Perini Family Survivors Center at the Dana-Farber/Children's Hospital Cancer Center, said in a Dana-Farber news release.
"Little is known, however, about the long-term GI consequences for childhood cancer survivors," she added.
The authors examined data on nearly 14,400 childhood cancer survivors. All had been diagnosed with cancer between 1970 and 1986, and all had survived at least five years post-treatment.
Most had undergone chemotherapy, and about one-third radiation, sometimes in combination with chemotherapy.
By comparing complication rates with those of randomly selected healthy siblings of the patients, Diller and her team found that cancer survivors had a higher risk for upper GI complications, including ulcers, indigestion, heartburn, esophagus problems, nausea and vomiting.
Patients faced a higher risk for liver complications, such as cirrhosis, gallstones, and jaundice as well. Lower GI problems — including colitis, constipation, diarrhea, and intestinal polyps or blockage — also occurred among survivors at a higher rate.
The risks were higher among patients diagnosed with cancer at an older age and who were exposed to more aggressive radiation and/or chemotherapy treatment or more extensive surgery.
The findings prompted the research team to advise physicians to review all GI problems in childhood cancer survivors to see if they could be symptoms of a serious disease. They also encouraged patients to discuss their childhood cancer treatment with doctors when seeking care for GI complications.
Diller and her colleagues were to present the results of their investigation, funded by the National Cancer Institute, at this week's meeting of the International Society of Paediatric Oncology in Boston.
More information
For more on childhood cancer and long-term treatment impact, visit the American Cancer Society.
Source: HealthDay
​