British Study Finds No Link Between Cell Phones, Brain Tumors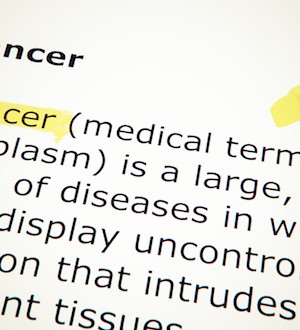 FRIDAY, Feb. 18Cell phones do not increase the risk of brain cancer, a new British study contends.
An analysis of data on newly diagnosed cases of brain cancer in England between 1998 and 2007 — when cell phone use was climbing — revealed no statistically significant change in the incidence of brain cancers in men or women, said the University of Manchester researchers.
There was a very small increase (0.6 more cases per 100,000 people) in the incidence of cancers of the brain's temporal lobe. That works out to 31 extra cases per year in England's population of nearly 52 million people, the researchers said.
But the study authors also noted that cancers of the brain's parietal lobe, cerebrum and cerebellum in English men fell slightly during the study period.
The study was released online in advance of publication in an upcoming print issue of the journal Bioelectromagnetics.
"There is an on-going controversy about whether radio-frequency exposure from mobile phones increases the risk of brain cancer. Our findings indicate that a causal link between mobile phone use and cancer is unlikely because there is no evidence of any significant increase in the disease since [the] introduction and rapid proliferation [of cell phones]," lead researcher Frank de Vocht, an occupational and environmental health expert, said in a university news release.
If cell phones did cause brain cancer, there should have been an increase in the number of diagnosed cases within five to 10 years after the technology was introduced and the increase would continue as cell phone use became more widespread, he explained. But no such trend was in evidence.
The 1998 to 2007 study period would therefore relate to the period 1990 to 2002, when cell phone use in the United Kingdom increased from zero to 65 percent of households.
"It is very unlikely that we are at the forefront of a brain cancer epidemic related to mobile phones, as some have suggested," de Vocht concluded.
But he added that the study does not "exclude the possibility that there are people who are susceptible to radio-frequency exposure [from cell phones] or that some rare brain cancers are associated with it but we interpret our data as not indicating a pressing need to implement public health measures to reduce radio-frequency exposure from mobile phones."
More information
The U.S. National Cancer Institute has more about cell phones and cancer risk.
Source: HealthDay
​