Blacks at Higher Risk for Resistant Breast Cancer: Study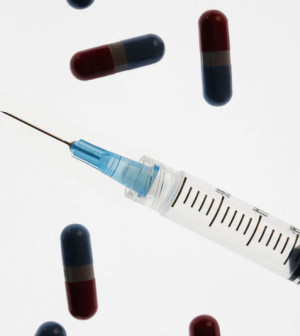 TUESDAY, Aug. 16Black women are more likely to have two or more children and are less likely to breast-feed, putting them at greater risk of developing a difficult-to-treat type of breast cancer, according to a new study.
The study, published in the current issue of Cancer Epidemiology, Biomarkers & Prevention, found the risk for hormone receptor-negative breast cancer was 50 percent greater among women who gave birth to at least two children. The researchers noted, however, that breast-feeding reduced that risk.
"African American women are more likely to have had a greater number of full-term births and less likely to have breast-fed their babies," Julie Palmer, professor of epidemiology at the Slone Epidemiology Center at Boston University, said in a news release from the American Association for Cancer Research. "This study shows a clear link between that and hormone receptor-negative breast cancer."
The research was based on the Black Women's Health Study, which has followed 59,000 African American women since 1995. The study authors analyzed medical information on 457 of the women with hormone receptor-positive breast cancer as well as 318 women who developed hormone receptor-negative breast cancer.
In contrast, higher birth rates decreased the women's risk for estrogen receptor-positive breast cancer, the study found. For those women, researchers found no link between breast-feeding and their risk for the disease.
"The adverse effect of high childbirth without subsequent breast-feeding seems to be confined to the hormone receptor-negative breast cancer, which carries a higher mortality rate and is more common in African Americans," concluded Palmer.
More information
The U.S. National Cancer Institute provides more information on breast cancer.
Source: HealthDay
​