Awareness of COPD Growing, But More Lung Testing Urged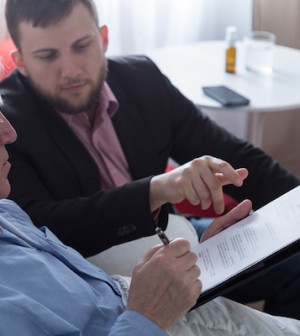 FRIDAY, Nov. 12A growing number of Americans know about chronic obstructive pulmonary disease(COPD), but too many remain unaware of the deadly lung disease, a new survey has found.
According to the results, 69 percent of 4,184 respondents to a mailed survey knew about COPD, a 4 percent increase from 2008. Awareness increased among nonsmokers, smokers and former smokers.
The survey results were released this week by the U.S. National Heart, Lung, and Blood Institute, which has launched a new public education campaign called Learn More Breathe Better. The campaign highlights common COPD signs and symptoms such as shortness of breath, chronic cough, wheezing and excessive phlegm production.
"COPD kills more than 120,000 adults each year. That's one death every four minutes — more than breast cancer and diabetes combined. Yet people go undiagnosed and untreated because they don't recognize the symptoms," James P. Kiley, director of the NHLBI's Division of Lung Diseases, said in an agency news release.
Many people with COPD symptoms mistakenly believe they're just caused by being out of shape or getting older, so they don't bother to visit a doctor.
"For those who may be experiencing a recurrent cough or shortness of breath, particularly those who may have a history of smoking, awareness of the symptoms is not enough. They need to have their lungs tested," Kiley said.
"There is no cure for COPD — but the good news is that we have come a long way in terms of improving how a person with COPD lives, and it only takes a few minutes in the doctor's office to get tested," he added.
COPD is the fourth leading cause of death in the United States. More than 12 million Americans are currently diagnosed with COPD and another 12 million may have the disease but not know it.
More information
The American Academy of Family Physicians has more about COPD.
Source: HealthDay
​