Approval Expanded for Breast Cancer Drug Tykerb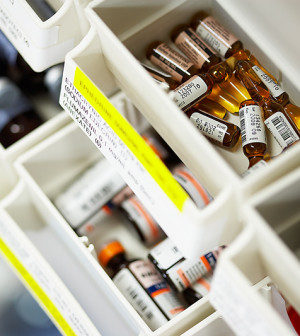 MONDAY, Feb. 1The U.S. Food and Drug Administration has expanded approval for Tykerb (lapatinib) to include postmenopausal women with hormone- and HER2-positive advanced breast cancer who require hormone therapy.
The new approval is for Tykerb's use in combination with a second anti-cancer drug, Femara (letrozole), the agency said in a news release.
In women with HER2-positive breast cancer, those who received Tykerb and Femara more than doubled the time they lived without progression of their cancer, compared with those who received Femara alone (35 weeks versus 13 weeks), the FDA said.
Tykerb, first approved in 2007, is designed to block signals that tumor cells need to grow.
The drug is produced by GlaxoSmithKline.
More information
The FDA has more about this approval.
Source: HealthDay
​