Appalachia, the South Home to Least-Active Americans: CDC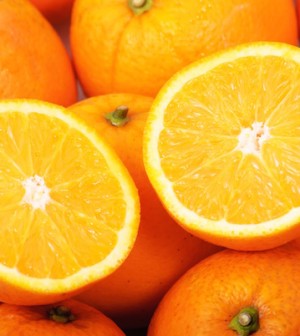 WEDNESDAY, Feb. 16Americans living in parts of Appalachia and the South are least likely to be physically active in their free time, according to federal government estimates released Wednesday.
States where residents are the least likely to be physically active during leisure time are Alabama, Kentucky, Louisiana, Mississippi, Oklahoma and Tennessee. Physical inactivity rates are 29.2 percent or greater for more than 70 percent of the counties in those states, according to 2004-08 estimates from the U.S. Centers for Disease Control and Prevention.
People on the West Coast and those in Colorado, Minnesota and parts of the Northeast are most likely to be active in their free time. The county-level estimates are posted on the CDC's Web site.
Physical activity helps control weight, strengthens bones and muscles, improves mental health and reduces the risk of type 2 diabetes, heart disease and some cancers, according to the agency.
A 2008 CDC survey revealed that 25.4 percent of American adults did not spend any free time doing physical activities such as running, gardening, golfing or walking. The CDC has also found that parts of Appalachia and the South have the highest levels of diagnosed diabetes, leisure-time inactivity and obesity, while the West and Northeast have the lowest levels of all three.
"Physical activity is crucial to managing diabetes and reducing serious complications of the disease," Ann Albright, director of the CDC's Division of Diabetes Translation, said in an agency news release. "Moderate intensity activities such as dancing or brisk walking, for just 150 minutes a week, can significantly improve the health of people with diabetes or at high risk for the disease."
Communities need to have policies that encourage residents to be active, said Janet E. Fulton, of the CDC's Division of Nutrition, Physical Activity and Obesity.
"Chronic diseases like diabetes are a burden on our health-care system," she said in the news release. "We need changes in communities that make it safe and easy to be active. Sidewalks, street lights and access to parks or recreation areas can encourage people to get out and move more."
More information
The U.S. National Heart, Lung, and Blood Institute offers a guide to physical activity.
Source: HealthDay
​